Study Supports Observation Only for Most Low-Risk Prostate CA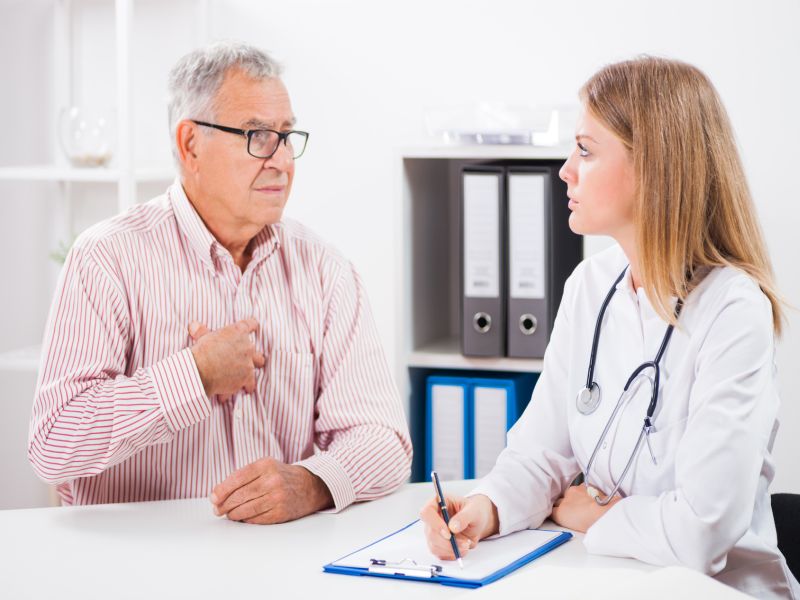 THURSDAY, July 13, 2017 -- Men with early-stage prostate cancer who have surgery to remove their tumor do not live longer than those who receive no treatment at all, according a study published in the July 13 issue of the New England Journal of Medicine.
Timothy Wilt, M.D., M.P.H., a clinical investigator with the Minneapolis Veterans Affairs Health Care System, and colleagues randomly assigned 731 men with low-risk prostate cancer to either undergo surgery or observation only.
Of the men who underwent prostate cancer surgery, 223 (61.3 percent) died during as much as two decades of follow-up, compared with 245 men (66.8 percent) placed on observation. The difference was not statistically significant, the researchers noted. In addition, 27 men (7.4 percent) in the surgery group died of prostate cancer, compared with 42 men (11.4 percent) in the observation group. That difference also was not statistically significant, according to the investigators. At the same time, nearly one in three men who had the surgery experienced long-term complications, such as urinary incontinence and erectile dysfunction, Wilt told HealthDay.
"Our results demonstrate that for the large majority of men with localized prostate cancer, selecting observation for their treatment choice can help them live a similar length of life, avoid death from prostate cancer and prevent harms from surgical treatment," Wilt said.
Abstract/Full Text (subscription or payment may be required)
© 2019 HealthDay. All rights reserved.
Posted: July 2017