Stroke Drug Might Be a Memory-Booster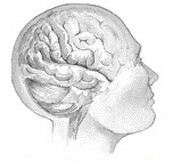 MONDAY, Feb. 2 -- Fasudil, a drug used for a decade to safely treat people with vascular problems in the brain, appears to improve some learning and memory abilities in middle-aged rats, a new study says.
The findings, published in the February issue of Behavioral Neuroscience, give researchers hope of finding a way to combat the normal decrease in cognitive function experienced by humans as they age.
Rats injected with hydroxyfasudil, the active ingredient in Fasudil, performed better on a maze that tested their spatial learning and working memory than those given a placebo. The rodents given higher doses of the drug did better than those given a lower dose.
"Fasudil shows great promise as a cognitive enhancer during aging," study co-author Heather Bimonte-Nelson, of Arizona Alzheimer's Consortium and Arizona State University, said in a news release issued by the journal's publisher. "The effects in our aging animal model were robust, showing enhancements in both learning and two measures of memory. The possibility that these findings may translate to benefits to human brain health and function is very exciting."
Fasudil is often prescribed to help stroke victims recover by treating vascular problems in the brain. The drug dilates blood vessels to help blood flow.
More information
The U.S. Centers for Disease Control and Prevention has more about healthy aging.
© 2018 HealthDay. All rights reserved.
Posted: February 2009