Stressful Job Might Be Tough on the Heart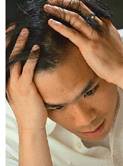 FRIDAY, Sept. 14 -- Stressed out by a demanding job? It may be affecting your heart's health, research suggests.
People whose jobs are very taxing but who also have little power to make workplace decisions are at greater risk for heart disease, according to a large new evidence review.
After taking lifestyle, age, gender and socioeconomic status into account, European researchers found that these workers are 23 percent more likely to have a heart attack than other people with less job-related stress.
The study was published online Sept. 13 in the journal The Lancet.
"Our findings indicate that job strain is associated with a small but consistent increased risk of experiencing a first [coronary heart disease] event, such as a heart attack," study leader Mika Kivimaki, of the University College London, said in a journal news release.
In conducting the study, the researchers examined the job strain experienced by nearly 200,000 employees with no history of heart disease. Workers from Belgium, Denmark, Finland, France, the Netherlands, Sweden and the United Kingdom were followed between 1985 and 2006.
When the study began, the employees completed surveys on their job demands, their workload, the time pressure they faced and their freedom to make decisions.
The study revealed that nearly 2,400 of the participants had their first nonfatal heart attack over the course of the average 7.5-year follow-up period.
"The overall population attributable risk for [coronary heart disease] events was around 3.4 percent, suggesting that if the association were causal, then job strain would account for a notable proportion of [these heart] events in working populations," Kivimaki explained. "As such, reducing workplace stress might decrease disease incidence."
Two experts in the United States said it's far from proven, however, that anxiety-filled workdays increase cardiovascular risk.
"While it seems intuitive that psychosocial stress and job strain in particular would have an adverse effect on the heart, previously published studies on this subject have been inconclusive," said Dr. Kenneth Ong, interim chairman of the department of medicine and interim chief of cardiology at the Brooklyn Hospital Center in New York City.
Ong said that although the current data review is extremely rigorous, "many unanswered questions remain, such as whether the duration of exposure to stress, type of occupation or amount of time spent at the workplace becomes a factor."
The impact of job strain on heart disease "appears to be small compared to traditional risk factors, such as cigarette smoking, obesity and physical inactivity," Ong said.
Another expert was equally cautious. "This study shows an association with job strain and subsequent heart disease," said Dr. Stephen Green, associate chairman of the department of cardiology at North Shore University Hospital in Manhasset, N.Y. "It does not mean that job strain causes heart disease, but that it is somehow connected to job strain."
"For instance, with increased job strain, an employee might gain weight or drink more coffee or smoke more cigarettes or do something else that might actually be the cause of the increase in heart risk," Green said.
More information
The U.S. Centers for Disease Control and Prevention has more about work-related stress.
© 2018 HealthDay. All rights reserved.
Posted: September 2012