Some People Vulnerable to Persistent Post-Op Pain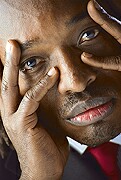 MONDAY, Oct. 19 -- Surgery is supposed to relieve pain from injury or disease, but new research finds that between 5 percent and 10 percent of patients don't find pain relief after an operation, and they can experience chronic pain for many months afterward.
In a new study, researchers from Germany and Denmark tried to find out what makes some people more vulnerable to post-op pain than others. They studied 463 adult men who were about to undergo surgery to repair groin hernias and followed them after their operations.
After six months, 16 percent of patients who underwent open surgery and 8 percent of patients who had laparoscopic surgery reported pain that affected their daily activities, the researchers found.
"Through our analysis, we found that persistent pain could be predicted by pain impairment of daily activities before surgery, high pain response to heat stimulation, high pain intensity reports 30 days after surgery and signs of nerve injury," study co-author Dr. Henrik Kehlet, of Copenhagen University, said in a news release from the American Society of Anesthesiologists.
Other factors -- age, anxiety, depression, other pain problems and body mass index -- weren't linked to pain after the operations, the study authors noted.
"These findings prove that persistent pain following surgery is related to both surgical and patient-specific factors, suggesting that patients with high pain response before surgery should be operated laparoscopically -- a procedure that is less likely to inflict nerve damage and resulting further pain development," Kehlet said.
Kehlet is referring to laparoscopic procedures using glue fixation of mesh. The other procedure is called open Lichetenstein mesh repair -- open sutured mesh repair -- and men who underwent it had a higher rate of persistent pain.
The study findings were scheduled to be presented Monday at the annual meeting of the American Society of Anesthesiologists, in New Orleans.
More information
Learn more about pain from the U.S. National Library of Medicine.
© 2018 HealthDay. All rights reserved.
Posted: October 2009