Signs of Long-Term Brain Injury in Blood of Boxers, MMA Fighters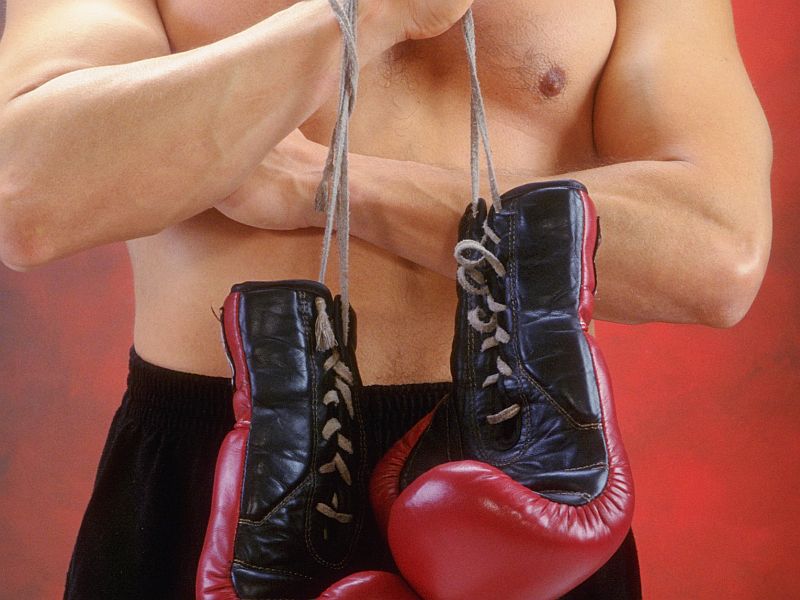 FRIDAY, July 14, 2017 -- Boxers and mixed martial arts (MMA) fighters have higher levels of certain proteins that reflect brain injury compared to retired fighters and non-fighters, according to a study presented at the American Academy of Neurology's Sports Concussion Conference, held from July 14 to 16 in Jacksonville, Fla.
Charles Bernick, M.D., associate director of the Cleveland Clinic Lou Ruvo Center for Brain Health in Las Vegas, and colleagues compared blood samples taken from 291 active professional fighters (average age 30), 44 retired fighters (average age 45), and 103 non-fighters (average age 30). The researchers collected blood at the start of the study and at annual visits. Study participants also underwent magnetic resonance imaging and cognitive tests.
The researchers found that active fighters had higher levels of neurofilament light chain and tau compared to either the non-fighters or the retired ones. Levels of neurofilament light chain were 40 percent higher in boxers than non-fighters. The levels of neurofilament light chain, but not tau, were linked with the amount of sparring the fighters said they did in the two weeks before giving a blood sample. The levels weren't linked to age or ethnicity.
Over the follow-up of up to five years, neurofilament light chain levels in active fighters did not rise much, Bernick told HealthDay. However, a group of fighters had increasing levels of tau over time, he said. In those fighters, there was a 7 percent decrease in the volume of the thalamus. Based on the findings, Bernick said that "neurofilament light chain reflects acute injury but is not a good marker of ongoing injury. It seems that the level of tau may be a better marker of accumulated injury to the head than neurofilament light chain."
Press Release
More Information
© 2019 HealthDay. All rights reserved.
Posted: July 2017