Race, Sex Impact Risk of ESRD for Living Kidney Donors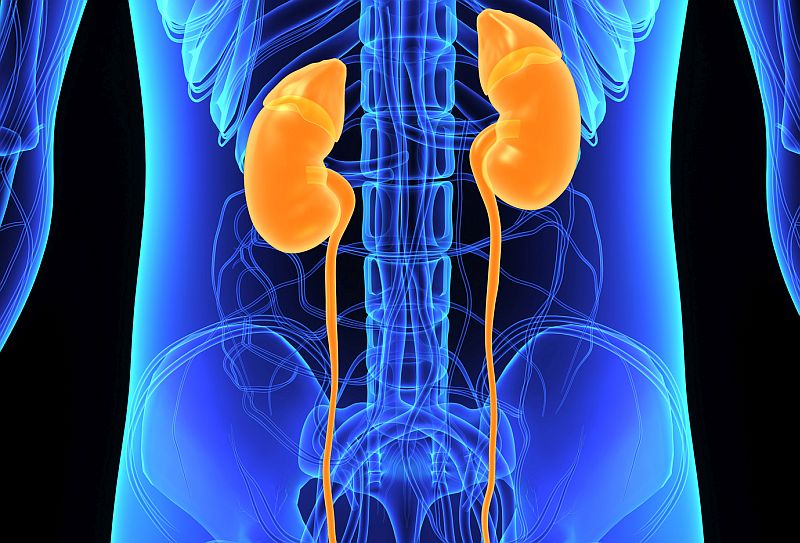 FRIDAY, April 28, 2017 -- The risk of end-stage renal disease (ESRD) varies among living kidney donors, with black race and male sex being associated with higher risk, according to a study published online April 27 in the Journal of the American Society of Nephrology.
Allan B. Massie, Ph.D., from John Hopkins University School of Medicine in Baltimore, and colleagues studied 133,824 living kidney donors from 1987 to 2015, as reported to the Organ Procurement and Transplantation Network. Data on ESRD were ascertained via the Centers for Medicare and Medicaid Services linkage.
The researchers found that black race and male sex correlated with increased risk of ESRD in donors (hazard ratios, 2.96 and 1.88, respectively). Older age was associated with increased risk for nonblack donors (hazard ratio per 10 years, 1.4) but not for black donors. There was a correlation for greater body mass index with higher risk (hazard ratio per 5 units, 1.61). Increased risk was seen for donors with a first-degree biologic relationship to the recipient (hazard ratio, 1.7). The model had a C-statistic of 0.71. For the median donor, the predicted 20-year risk of ESRD was only 34 cases per 10,000 donors, but risk exceeded 256 cases per 10,000 donors for 1 percent of donors.
"Risk estimation is critical for appropriate informed consent and varies substantially across living kidney donors," the authors write. "Greater permissiveness may be warranted in older black candidate donors; young black candidates should be evaluated carefully."
Abstract
Full Text (subscription or payment may be required)
© 2019 HealthDay. All rights reserved.
Posted: April 2017