Preventing Second Stroke May Stave Off Dementia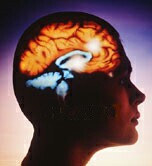 WEDNESDAY, Sept. 23 -- The way to reduce the chances of developing dementia such as Alzheimer's disease after a stroke is to prevent a second stroke by concentrating on all the known stroke risk factors, a new British study suggests.
Two major findings emerged from an analysis of 30 previous studies that involved more than 7,500 people who had suffered a stroke, said Dr. Sarah Pendlebury, a senior clinical fellow at the Stroke Prevention Research Unit of John Radcliffe Hospital in Oxford and lead author of a report published online Sept. 23 in The Lancet Neurology.
"First, there is a clear relationship between having multiple strokes and the risk of dementia," Pendlebury said. "If someone has multiple strokes at the same time, that person has a strong risk of becoming demented in the first month."
"Second, the data suggest that the presence of complications after stroke -- such as hypertension [high blood pressure], low oxygen saturation, cardiac events and seizures -- also increases the risk of developing dementia."
Because of this, Pendlebury said, the focus of stroke treatment units should be on all the risk factors for stroke. "So, to prevent worsening of damage to the brain, the patient must be maintained in as stable a condition as is possible," she said. "We must prevent either high or low blood pressure and maximize all other secondary prevention measures."
The study found that dementia rates in the first year after a stroke vary widely, ranging from 7.4 percent in population-based studies of stroke victims who did not previously have dementia to 41.3 percent in hospital-based studies that included people who had signs of dementia before a stroke.
But the study's conclusion that the risk of dementia was associated with the risk and number of strokes, rather than underlying risk factors for cardiovascular diseases, was contested in an accompanying editorial by Dr. Michael G. Hennerici, chairman of neurology at the University of Heidelberg in Germany.
"This study lumps together several studies that have been performed in the last 30 years," Hennerici said. "These studies are of very different quality. From these data, they draw the conclusion that stroke per se has a risk of post-stroke dementia. I question this finding because, according to the data, it is not stroke itself but rather an additional neurodegeneration that is ongoing, or additional changes in the brain in combination with stroke, that produces post-stroke dementia."
Hennerici's interpretation is that treatment of one major risk factor, hypertension, is essential to prevent both stroke and the underlying deterioration of brain function that leads to dementia.
"Hypertension is the best treatable risk factor for dementia and stroke," he said. "It should be addressed even in those patients who are not hypertensive but who have other risk factors, such as diabetes and advanced age. The aging population should be carefully treated with hypertensive agents and also should be advised about methods of dealing with other hypertension risk factors, such as reduced salt intake, exercise and lifestyle changes."
That recommendation drew no argument from Pendlebury. "Yet more aggressive treatment of high blood pressure can help prevent dementia, and also stroke," she said.
More information
The U.S. Centers for Disease Control and Prevention has more on preventing a stroke.
© 2018 HealthDay. All rights reserved.
Posted: September 2009