Preadmission Functional Impairment Ups Medicare Costs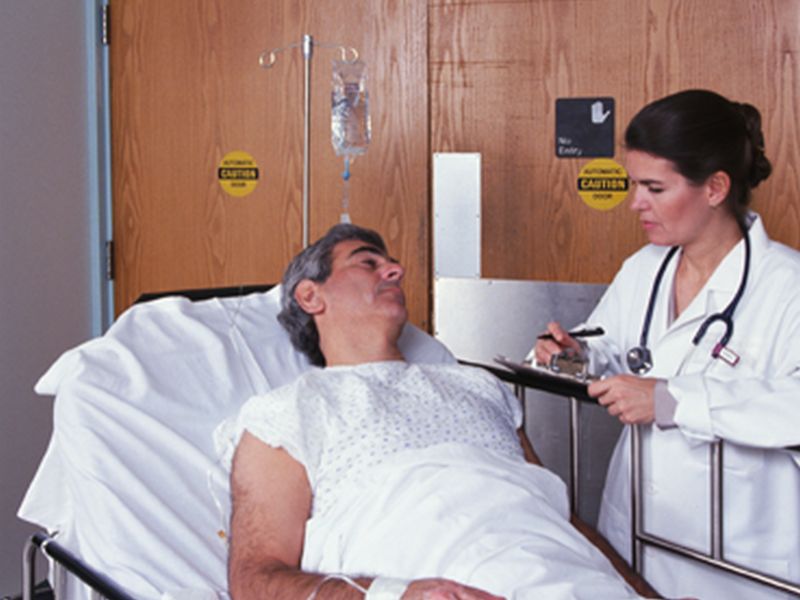 WEDNESDAY, June 28, 2017 -- For community-dwelling older adults, preadmission functional impairment is associated with greater Medicare costs for post-acute care, according to a study published online June 22 in the Journal of the American Geriatrics Society.
S. Ryan Greysen, M.D., from the University of Pennsylvania in Philadelphia, and colleagues conducted a longitudinal cohort study involving a nationally representative sample of 16,673 Medicare hospitalizations of 8,559 community-dwelling older adults from 2000 to 2012. The authors examined total Medicare costs in the year after hospital discharge.
The researchers found that the unadjusted mean Medicare costs for one year after discharge increased with the severity of preadmission impairment in a dose-response fashion (P < 0.001 for trend); 68, 17, 7, and 8 percent had no functional impairment, difficulty with one activity of daily living (ADL), dependency in one ADL, and dependency in two or more ADLs, respectively. Compared to those without impairment, the most severely impaired participants cost 77 percent more; attenuated effect size was seen in adjusted analyses, but there was no change in trend. Only three conditions (lymphoma, metastatic cancer, and paralysis) were more expensive than severe functional impairment.
"Functional impairment is associated with greater Medicare costs for post-acute care and may be an unmeasured but important marker of long-term costs that cuts across conditions," the authors write.
Abstract
Full Text (subscription or payment may be required)
© 2019 HealthDay. All rights reserved.
Posted: June 2017