New Scale Helps Identify More Serious Cases of Mononucleosis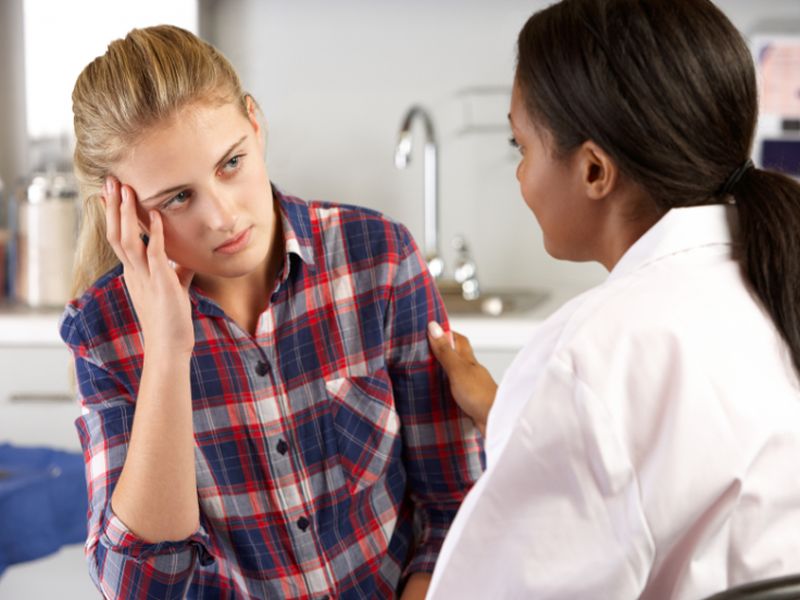 MONDAY, April 15, 2019 -- A new scale for rating the severity of mononucleosis can identify patients at risk for more serious cases, including those who might develop chronic fatigue syndrome following infectious mononucleosis, according to a study recently published in The Journal of Pediatrics.
Ben Z. Katz, M.D., from the Northwestern University Feinberg School of Medicine in Chicago, and colleagues developed and validated a scale for measuring severity of mononucleosis among 126 college students with infectious mononucleosis.
The researchers found that concordance between the two physician reviewers for use of the mononucleosis scale was 95 percent. Severity of mononucleosis scores were ≥2 among all three hospitalized patients. Patients with severity of mononucleosis scores ≥1 were 1.83 times as likely to be given corticosteroids. Six months following infectious mononucleosis, infected students with severity of mononucleosis scores of 0 or 1 were less likely to meet more than one case definition of chronic fatigue syndrome.
"The severity of mononucleosis scale has interobserver, concurrent, and predictive validity for hospitalization, corticosteroid use, and meeting criteria for chronic fatigue syndrome six months following infectious mononucleosis," the authors write.
Abstract/Full Text (subscription or payment may be required)
© 2020 HealthDay. All rights reserved.
Posted: April 2019