New Compound May Fight HIV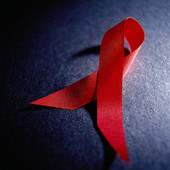 THURSDAY, April 30 -- Drugs that stimulate cells to release cholesterol might prove effective in fighting the HIV virus, which causes AIDS, a new study suggests.
George Washington University researchers tested a compound called TO-901317 in mice and found that the treatment restored cholesterol outflow from HIV-infected scavenger cells (macrophages) and white blood cells (lymphocytes). Release of cholesterol from these cells had been greatly inhibited by HIV.
The study also found that the compound "potently suppressed HIV-1 in both cell types," and this anti-HIV effect led to significant reductions of HIV levels in the mice.
The findings were to be presented Thursday at the American Heart Association's conference in Washington, D.C., on arteriosclerosis, thrombosis and vascular biology.
People with HIV face an increased risk of atherosclerosis, which leads to coronary artery disease and heart attack, according to background information in a news release from the Heart Association. The researchers said that the findings suggest a new approach to reducing infectivity and lowering cholesterol levels in people with HIV.
Drugs such as TO-901317 "may provide a double benefit to HIV-infected patients by reducing HIV replication and preventing the development of atherosclerosis with HIV infection," they said.
© 2018 HealthDay. All rights reserved.
Posted: April 2009