New Drug Combo Ups Survival in HER2/neu Uterine Serous Cancer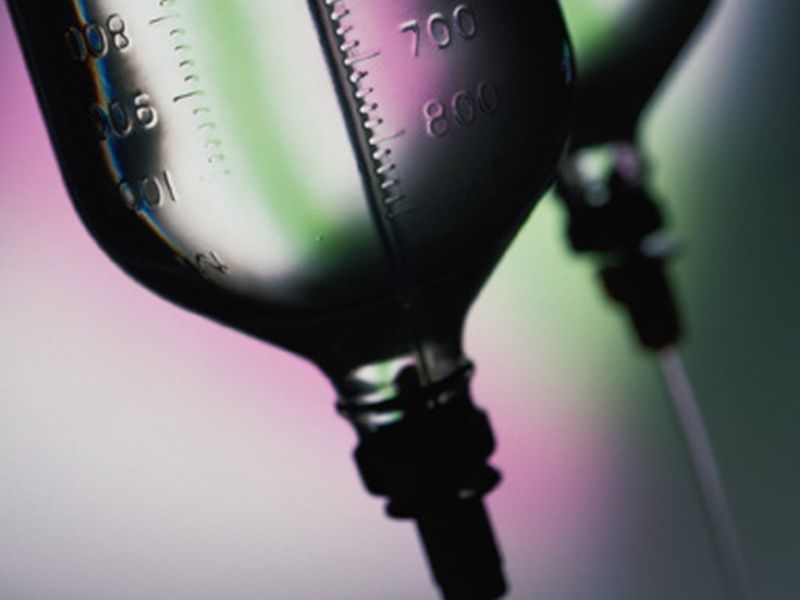 WEDNESDAY, April 18, 2018 -- For patients with human epidermal growth factor receptor 2 (HER2)/neu-positive uterine serous carcinoma, adding intravenous trastuzumab to treatment with carboplatin-paclitaxel is associated with increased progression-free survival, according to a study published online March 27 in the Journal of Clinical Oncology.
Amanda N. Fader, M.D., from the Johns Hopkins School of Medicine in Baltimore, and colleagues compared carboplatin-paclitaxel with and without trastuzumab in patients with advanced or recurrent HER2/neu-positive uterine serous carcinoma. Participants were randomized to receive carboplatin-paclitaxel for six cycles with or without intravenous trastuzumab.
The researchers identified 40 progression-free survival-related events among 58 evaluable participants. Median progression-free survival was 8.0 (control) versus 12.6 months (experimental) among all patients (hazard ratio, 0.44). Among 41 patients with stage III or IV disease undergoing primary treatment, the median progression-free survival was 9.3 versus 17.9 months in the control versus experimental groups (hazard ratio, 0.40). Among 17 patients with recurrent disease, median progression-free survival was 6.0 versus 9.2 months in the control and experimental groups, respectively (hazard ratio, 0.14). Toxicity did not differ between the treatment arms, and there were no unexpected safety signals.
"These encouraging results deserve further investigation to determine their impact on overall survival in patients with advanced or recurrent uterine serous carcinoma who overexpress HER2/neu," the authors write.
Several authors disclosed financial ties to the pharmaceutical industry, including Genentech-Roche, which supplied the study drug.
Abstract/Full Text (subscription or payment may be required)
© 2020 HealthDay. All rights reserved.
Posted: April 2018