Neutrophil-to-Lymphocyte Ratio Predicts Mortality in CAP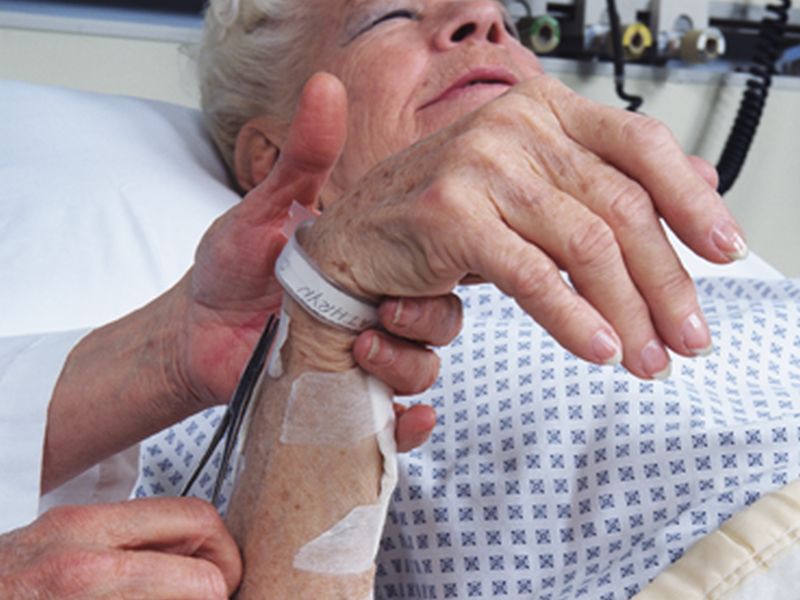 MONDAY, April 24, 2017 -- Neutrophil-to-lymphocyte ratio (NLR) can predict 30-day mortality for elderly adults with community-acquired pneumonia (CAP), according to a study published online April 13 in the Journal of the American Geriatrics Society.
Emanuela Cataudella, M.D., from the University of Catania in Italy, and colleagues conducted a prospective study involving 195 elderly adults admitted for CAP. The authors compared the accuracy and predictive value for 30-day mortality of traditional scores and NLR.
The researchers found that NLR predicted 30-day mortality (P < 0.001), with better performance for predicting prognosis than the Pneumonia Severity Index (P < 0.05); Confusion, Urea, Respiratory rate, Blood pressure, aged 65 and older (CURB-65); C-reactive protein; and white blood cell count (P < 0.001). There were no deaths in participants with a NLR below 11.12. Thirty-day mortality was 30 and 50 percent, respectively, for those with a NLR between 11.12 and 13.4, and for those with a NLR between 13.4 and 28.3. Within 30 days, all participants with a NLR above 28.3 died.
"In conclusion, NLR showed emerging prognostic value in predicting 30-day mortality," the authors write. "The NLR may provide clinicians with quick stratification of patients into different prognostic categories."
Abstract
Full Text (subscription or payment may be required)
© 2019 HealthDay. All rights reserved.
Posted: April 2017