'Needlestick' Law Linked to Drop in Health Worker Injuries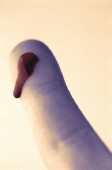 WEDNESDAY, Feb. 15 -- The number of needlestick/sharps-related skin puncture wounds suffered by health care workers in the United States has fallen since a federal safety law took effect in 2001, researchers report.
The Needlestick Safety and Prevention Act (NSPA) requires employers to provide safety-engineered devices to employees who are at risk for exposure to bloodborne pathogens and to let frontline workers have a say in selecting these devices.
Employers must also review their exposure-control plans at least once a year to ensure they keep pace with advances in sharps-safety technology, and must keep sharps-injury logs that contain required details about injuries.
The Act also mandated that the U.S. Occupational Safety and Health Administration (OSHA) revise its standard for the handling of bloodborne pathogens, incorporating the new requirements.
Researchers examined data on nearly 24,000 needlestick/sharps-related skin puncture wounds -- called "percutaneous injuries" -- that occurred in 85 hospitals in 10 states between 1995 and 2005. They found there was a trend toward increasing rates of these injuries before the NSPA took effect in 2001, followed by a 38 percent fall in such injuries after the law took effect. Injury rates through 2005 remained well below pre-NSPA rates.
The decrease in needlestick injuries paralleled a major shift from conventional to safety-engineered devices and an increase in the number of OSHA citations for violation of the new standard for handling bloodborne pathogens.
"Our findings provide evidence that the NSPA contributed to the decline in percutaneous injuries among U.S. hospital workers. They also support the concept that well-crafted legislation bolstered by effective enforcement can be a motivating factor in the transition to injury-control practices and technologies, resulting in a safer work environment and workforce," the researchers, led by Elayne Phillips of the University of Virginia in Charlottesville, wrote in a letter to the editor published in the Feb. 16 issue of the New England Journal of Medicine.
More information
The U.S. Occupational Safety and Health Administration has more about needlestick/sharps injuries.
© 2018 HealthDay. All rights reserved.
Posted: February 2012