Most Physicians Suggest Annual Mammograms for Women 40-44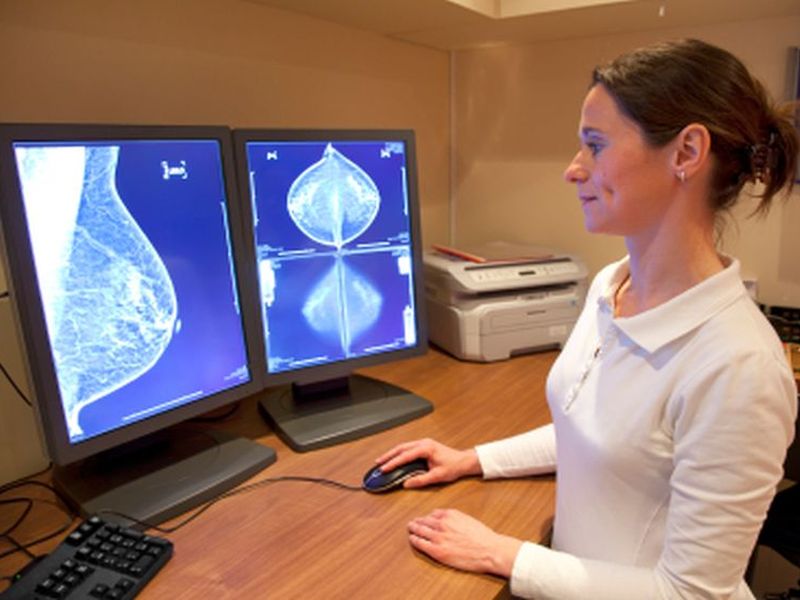 MONDAY, April 10, 2017 -- Four out of five doctors still recommend annual mammograms for women in their early 40s, despite guideline changes that have pushed back the age for yearly breast cancer screening, according to the results of a survey published online April 10 in JAMA Internal Medicine.
Overall, Johns Hopkins University researchers found that 81 percent of physicians surveyed said they suggest annual mammograms for women aged 40 to 44, while more than two-thirds (67 percent) recommend regular mammograms for women aged 75 or older.
These practices run counter to guidelines issued by the American Cancer Society, which recommends annual screening starting at 45 and screening every other year from age 55 onward, the investigators said in background notes. The U.S. Preventive Services Task Force recommends that women aged 50 to 74 receive mammograms every other year.
"In a nationally representative sample of physicians, we found that primary care physicians and gynecologists largely recommended screening to women 40 years or older. We also found sharp differences in recommendations based on which guidelines physicians trusted most, which may suggest that current practices reflect both varying adherence to guidelines as well as differences in which guidelines are trusted," the authors write. "The results provide an important benchmark as guidelines continue evolving, and underscore the need to delineate barriers and facilitators to implementing guidelines in clinical practice."
Abstract/Full Text (subscription or payment may be required)
Editorial (subscription or payment may be required)
© 2019 HealthDay. All rights reserved.
Posted: April 2017