More Wrong-Patient Orders in NICU Versus Non-NICU Ped Units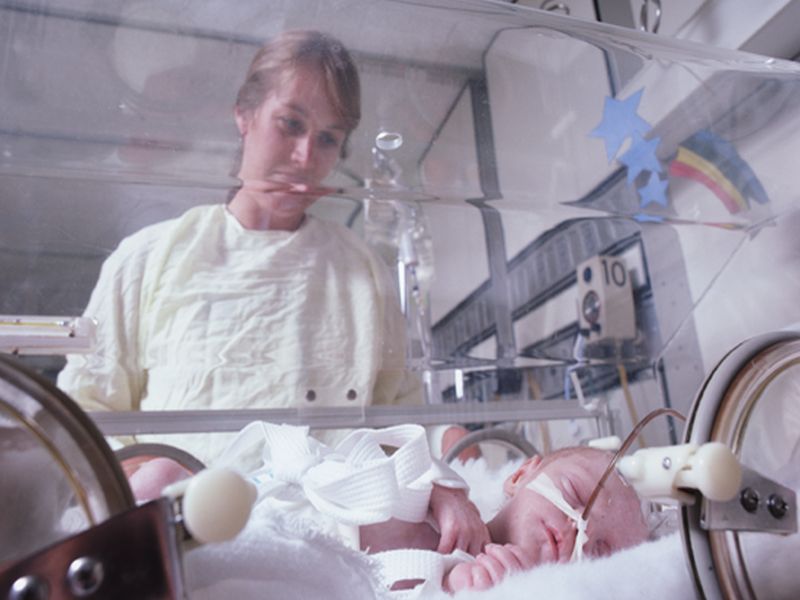 FRIDAY, April 21, 2017 -- The risk of wrong-patient orders is higher in the neonatal intensive care unit (NICU) versus non-NICU pediatric units, and the risk of errors can be reduced with interventions, according to a study published online April 21 in Pediatrics.
Jason S. Adelman, M.D., from the Columbia University Medical Center in New York City, and colleagues examined the rate of wrong-patient orders in NICU and non-NICU pediatric units before implementing interventions, with an ID reentry intervention (reentry of patient identifiers before placing orders), and with the combined intervention involving addition of a distinct naming convention for newborns. During the seven-year study period, the authors reviewed more than 850,000 NICU orders and more than 3.5 million non-NICU pediatric orders.
The researchers found that wrong-patient orders were more frequent in NICU than non-NICU pediatric units at baseline (117.2 versus 74.9 per 100,000 orders; odds ratio, 1.56). The frequency of errors in the NICU was reduced with the ID reentry intervention to 60.2 per 100,000 (48.7 percent reduction; P < 0.001). An additional decrease was seen with the combined ID reentry and distinct naming interventions to 45.6 per 100,000 (61.1 percent reduction from baseline; P < 0.001).
"The risk of wrong-patient orders in the NICU was significantly higher than in non-NICU pediatric units," the authors write. "Implementation of a combined ID reentry intervention and distinct naming convention greatly reduced this risk."
Abstract/Full Text (subscription or payment may be required)
© 2019 HealthDay. All rights reserved.
Posted: April 2017