High Midlife Cardio Fitness May Ward Off Dementia in Women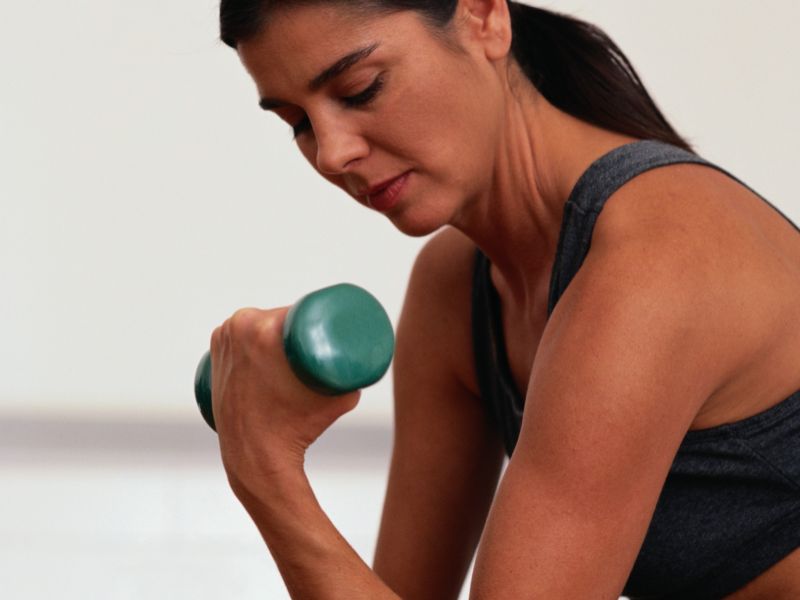 WEDNESDAY, March 14, 2018 -- High cardiovascular fitness at midlife is associated with a reduced risk of subsequent dementia in women, according to a study published online March 14 in Neurology.
Helena Hörder, Ph.D., from the University of Gothenburg in Sweden, and colleagues conducted a stepwise-increased maximal ergometer cycling test to evaluate cardiovascular fitness among a systematic subsample of 191 women. These women were part of a population-based sample of 1,462 women first examined in 1968. Dementia evaluations were conducted in 1974, 1980, 1992, 2000, 2005, and 2009.
The researchers found that the adjusted hazard ratio for all-cause dementia during the 44-year follow-up was 0.12 (95 percent confidence interval, 0.03 to 0.54) among those with high fitness and 1.41 (95 percent confidence interval, 0.72 to 2.79) among those with low fitness, compared to medium fitness. Also compared to medium fitness, high fitness delayed age at dementia onset by 9.5 years and time to dementia onset by five years.
"Findings are not causal, and future research needs to focus on whether improved fitness could have positive effects on dementia risk and when during the life course a high cardiovascular fitness is most important," the authors write.
Abstract/Full Text (subscription or payment may be required)
Editorial (subscription or payment may be required)
© 2020 HealthDay. All rights reserved.
Posted: March 2018