Meds + Risk Factors Contribute to QTc Interval Lengthening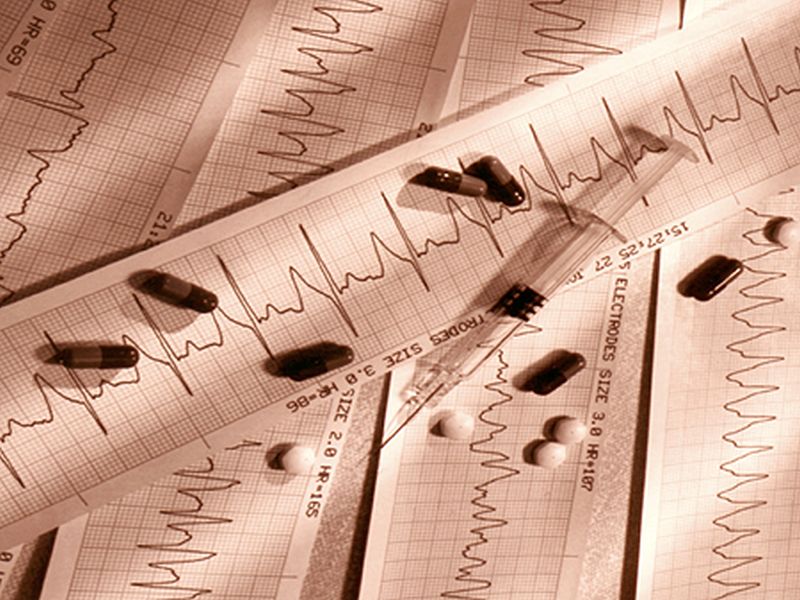 FRIDAY, July 14, 2017 -- In combination with risk factors, QTc interval-prolonging medications (QTPMs) are associated with greater QTc lengthening than QTPMs alone, according to a study published online July 10 in the Journal of Evaluation in Clinical Practice.
Khalid A. Alburikan, Pharm.D., from King Saud University in Riyadh, Saudi Arabia, and colleagues examined the contribution of risk factors alone and in combination with QTPMs to QTc interval lengthening using data from 15,792 participants with a resting, standard 12-lead electrocardiogram and one or more measures of QTc interval over four examinations. QTc lengthening was assessed using linear regression for 36,602 person-visit observations for 14,160 cohort members controlling for potential confounding variables.
The researchers found that 80 percent of person-visits had one or more risk factors for QTc lengthening. Over the four visits there was an increase in QTPM use from 8 to 17 percent. History of prolonged QTc interval and female sex correlated with the greatest QTc lengthening among those not using QTPMs (39 and 12 ms, respectively). Known QTPMs and at least two QTPMs correlated with modest but greater QTc lengthening than Possible or Conditional QTPMs, in the absence of risk factors. At least two QTPMs further increased QTc lengthening in the presence of risk factors. The association with QTc lengthening was greater for all QTPM categories combined with risk factors, compared with QTPMs alone.
"All QTPM categories augmented QTc interval lengthening associated with risk factors," the authors write.
One author disclosed financial ties to the pharmaceutical industry.
Abstract
Full Text (subscription or payment may be required)
© 2020 HealthDay. All rights reserved.
Posted: July 2017