Drug May Help Against Inflammatory Breast Cancer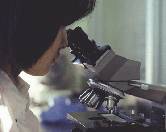 MONDAY, April 27 -- The drug lapatinib could be used to treat aggressive inflammatory breast cancer, suggest the findings of a phase 2 study.
Inflammatory breast cancer accounts for up to 6 percent of all invasive breast tumors in the United States and western Europe, according to the researchers. Symptoms include rapid onset of swelling, redness of breast skin, a pitted appearance caused by fluid under the skin of more than two-thirds of the breast, tenderness, hardening and warming of the breast.
For patients resistant to conventional anthracycline or taxane and trastuzumab, treatment options are limited. Lapatinib inhibits HER2, a protein that's expressed much more in inflammatory breast cancer than in other, less aggressive breast cancers.
The study included 126 women who took 1,500 milligrams of lapatinib once a day. None of them showed a full response to the drug, but 39 percent had a partial response, the researchers reported. Median progression-free survival was 15 weeks and, at 6 months, 22 percent of the women were still progression-free.
When the researchers divided the participants into four groups, they found that median overall survival was:
18.4 months for those who responded to lapatinib after previous treatment with trastuzumab
14 months for those who responded to lapatinib and had no previous trastuzumab treatment
8.4 months for those unresponsive to lapatinib who had previously taken trastuzumab
8.2 months for those unresponsive to lapatinib who had not previously taken trastuzumab.
The study found that 92 percent of the women had at least one adverse event, including shortness of breath and fluid around the lungs. Five participants died from adverse events that were possibly treatment related, said the Israeli and U.K. researchers.
"Patients who responded to treatment with lapatinib had a longer median overall survival than did those patients who did not respond, irrespective of previous exposure to trastuzumab," the researchers wrote. "Patients exposed to previous trastuzumab treatment who experienced a response to lapatinib had the longest median overall survival. This finding confirms the clinical benefit of targeted therapy in these patients."
"Lapatinib monotherapy is potentially clinically effective in heavily pretreated patients with inflammatory breast cancer with HER2+ tumors," they said. "The objective response rate noted ... coupled with the median duration of response and median overall survival supports a role for lapatinib in these patients."
The study appears online and in the June print issue of The Lancet Oncology.
More information
The U.S. National Cancer Institute has more about inflammatory breast cancer.
© 2018 HealthDay. All rights reserved.
Posted: April 2009