Maternal Uncontrolled Asthma Ups Risk of Asthma in Offspring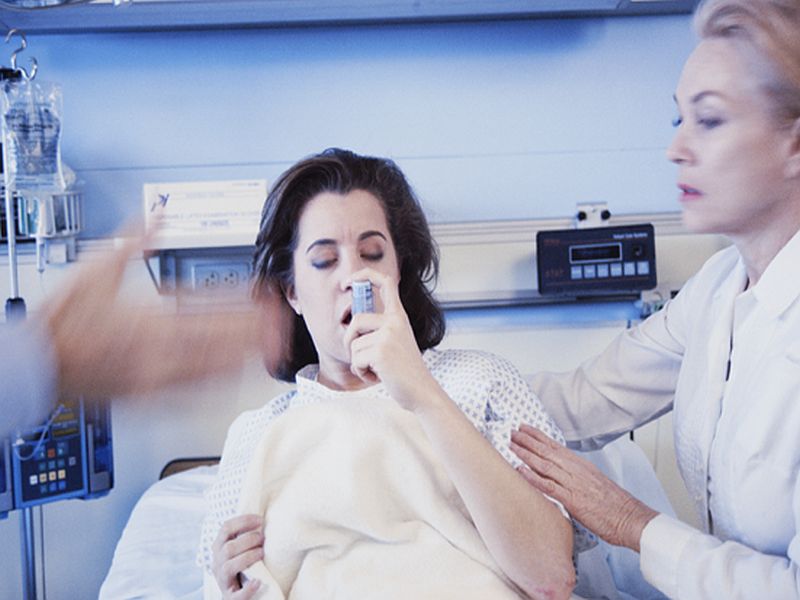 MONDAY, July 17, 2017 -- Children whose mothers have uncontrolled asthma during pregnancy are at increased risk of developing the disease at a young age, according to a study published online July 13 in the Journal of Allergy and Clinical Immunology.
Xiaoqin Liu, Ph.D., from Aarhus University in Denmark, and colleagues analyzed data from 7,188 children in Denmark who were born to mothers with active asthma during pregnancy.
The researchers found that those born to mothers who had mild controlled asthma were less likely to be diagnosed with asthma at an early age than those whose mothers had mild uncontrolled asthma, moderate-to-severe controlled asthma, or moderate-to-severe uncontrolled asthma during pregnancy.
"Maternal uncontrolled asthma increases the risk of early-onset persistent and transient asthma," the authors write. "If replicated, this could suggest that maintaining asthma control in pregnancy is an area for possible prevention of specific phenotypes of offspring asthma."
Abstract
Full Text (subscription or payment may be required)
© 2019 HealthDay. All rights reserved.
Posted: July 2017