Intervention May Cut Muscle Loss From RT for Head & Neck Cancer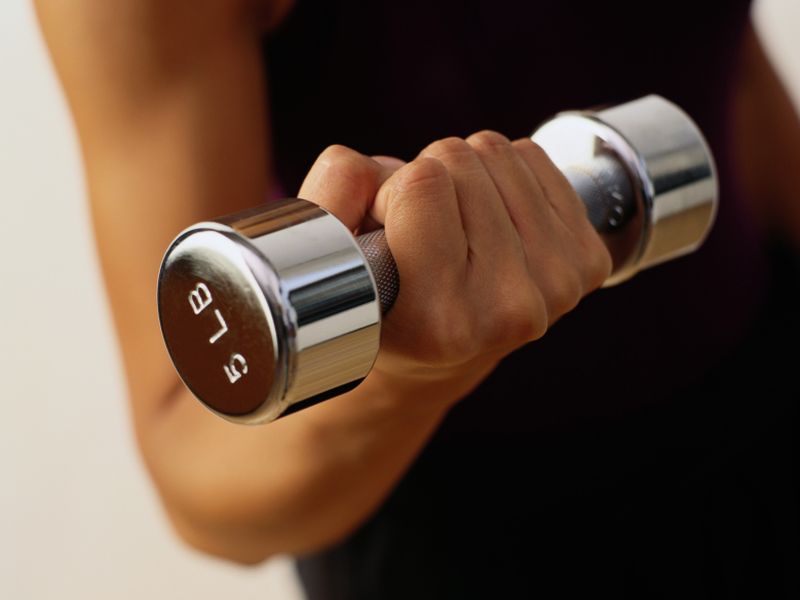 MONDAY, Aug. 7, 2017 -- An exercise and nutrition intervention is feasible for patients with head and neck cancer during or after radiotherapy, and the intervention is potentially effective in mitigating loss of muscle mass, according to a small study published online July 31 in Cancer.
Jon Arne Sandmael, from the LHL Clinics in Roros, Norway, and colleagues randomized patients with head and neck cancer to an exercise and nutrition intervention during radiotherapy (EN-DUR) or after radiotherapy (EN-AF), both of which included progressive resistance training (PRT) and oral nutritional supplements (ONS).
The researchers found that of the 41 patients who participated, 90 percent completed the EN-DUR intervention, while the adherence to PRT and ONS was 81 and 57 percent, respectively. For the EN-AF group, 52 percent of patients completed the intervention, and adherence to PRT and ONS was 94 and 76 percent, respectively. There was a trend toward mitigating loss of muscle mass in both groups. However, there was no difference in muscle mass detected between the groups from baseline to week 14.
"Future trials should assess the feasibility and effects of extended interventions during and after treatment," the authors write.
Abstract
Full Text (subscription or payment may be required)
© 2019 HealthDay. All rights reserved.
Posted: August 2017