High-Intensity Training Improves Walking in Stroke Survivors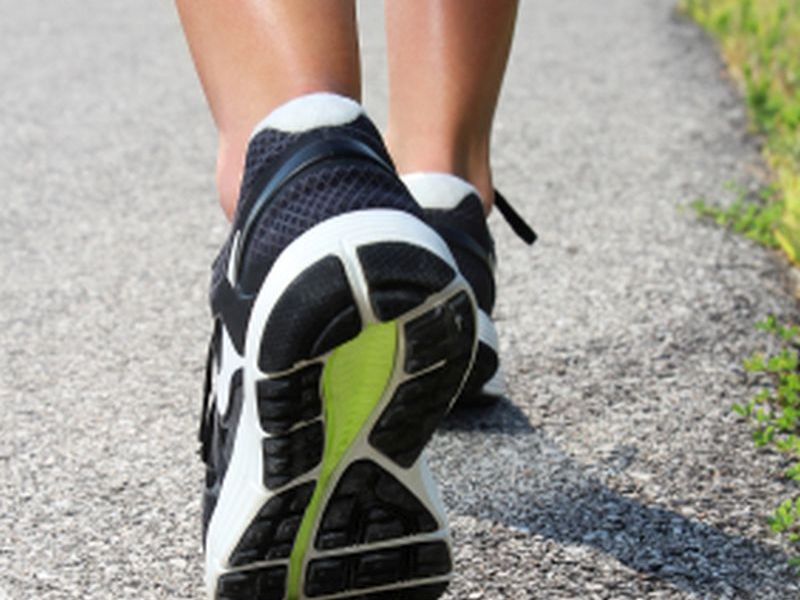 THURSDAY, Aug. 29, 2019 -- High-intensity stepping training that mimics real-world conditions may better improve walking ability in stroke survivors, according to a study published in the September issue of Stroke.
T. George Hornby, Ph.D., P.T., from the Indiana University School of Medicine in Indianapolis, and colleagues conducted a phase 2, randomized trial in which individuals (18 to 85 years old) with poststroke hemiparesis of at least six months duration were assigned to one of three training groups: high-intensity stepping of variable, difficult stepping tasks (high variable), high-intensity stepping performing only forward walking (high forward), and low-intensity stepping in variable contexts (low variable).
Based on 90 patients completing >10 sessions, the researchers found that all walking gains were significantly greater for either high-intensity group versus low-variable training. For all walking outcomes, 57 to 80 percent of participants in the high-intensity groups had important clinical gains, versus 9 to 31 percent of low-intensity training participants. There were significant correlations seen between stepping amount and rate. With high-intensity training, there were additional gains noted in spatiotemporal symmetry. Balance confidence increased only with high-variable training in individuals with severe impairments.
"We found that when stroke patients are pushed harder, they see greater changes in less time, which translates into more efficient rehabilitation services and improved mobility," Hornby said in a statement.
© 2020 HealthDay. All rights reserved.
Posted: August 2019