Integrated E-Prescribing Can Cut Prescribing, Dispensing Errors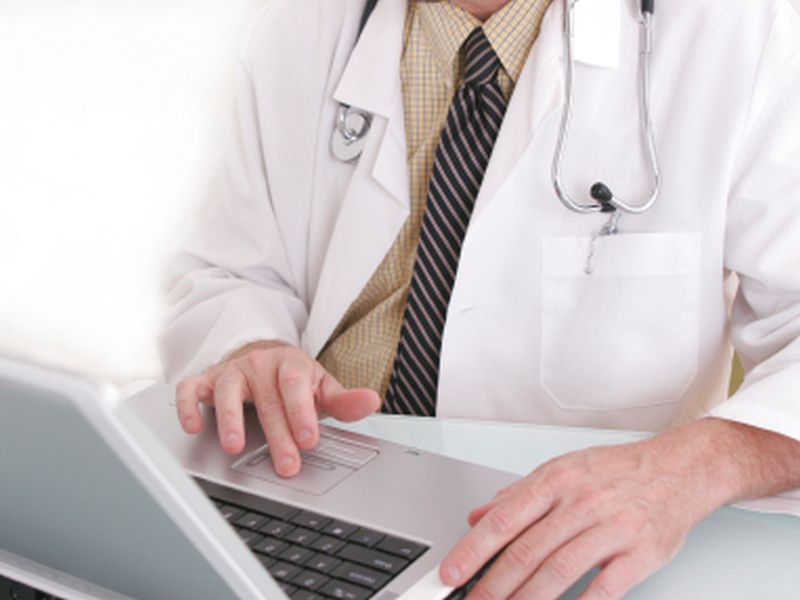 MONDAY, April 10, 2017 -- An integrated electronic medication prescribing (e-prescribing) and dispensing system can reduce prescribing and dispensing errors, according to a study published online March 30 in the Journal of Pharmacy Practice and Research.
Marisa R. Hodgkinson, from Monash Health in Melbourne, Australia, and colleagues identified prescribing and dispensing errors over two weeks before and after implementation of an integrated e-prescribing and dispensing system in outpatient clinics and the emergency department. Original prescription, e-prescribing, and dispensing systems review were used to identify errors. Data were included for 379 patients prescribed 654 medicines in the before group and 375 patients prescribed 635 medicines in the after group.
The researchers observed 93 and 98 percent reductions in prescribing and dispensing error rates per patient, respectively (from 2.98 to 0.2 and from 1.27 to 0.03, respectively; both P < 0.0001). There were significant reductions of 81 and 3.4 percent in the proportions of patients with at least one procedural or clinical prescribing error, respectively. Significant reductions of 61 and 2 percent were seen in the proportions of patients with at least one procedural or clinical dispending error, respectively. There were 50 system-related prescribing errors; in both groups the mean error severity score was minor. There was a 52 percent reduction in median patient waiting time for prescription dispensing (27 to 13 minutes; P < 0.0001).
"Implementation of the integrated system significantly reduced prescribing and dispensing errors and patient waiting times for prescription dispensing," the authors write. "Clinicians need to manage new system-related errors to reduce associated risks."
Abstract
Full Text (subscription or payment may be required)
© 2020 HealthDay. All rights reserved.
Posted: April 2017