House to Vote Thursday on Amended Bill to Repeal and Replace Obamacare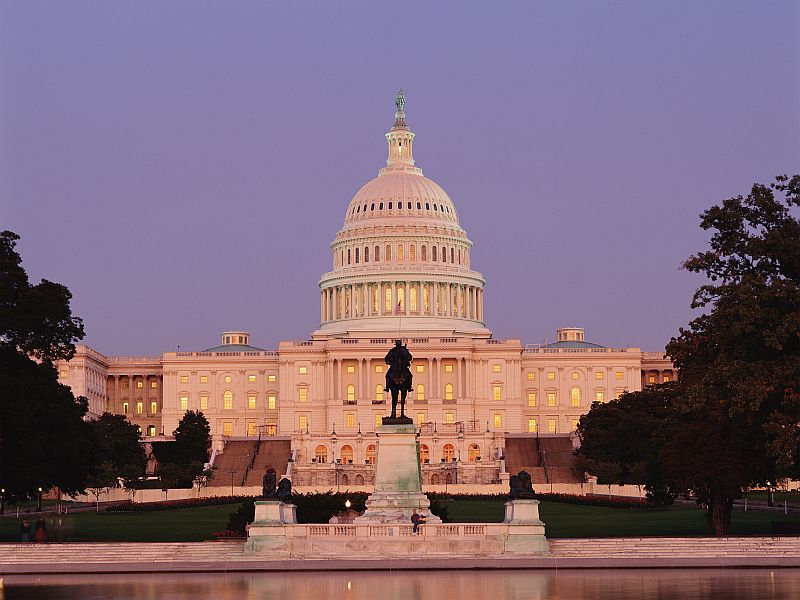 WEDNESDAY, May 3, 2017 -- After a week of working to wrangle support for an amended repeal-and-replace bill, House Republicans say they are set for a Thursday vote on legislation aimed at overturning the Affordable Care Act, often called Obamacare.
"We have enough votes," House Majority Leader Kevin McCarthy, of California, told The New York Times on Wednesday night. "It'll pass."
The proposed vote would come nearly six weeks after Republicans tried their first attempt at "repeal-and-replace" legislation, when resistance from Democrats, the Republican Party's far right and some GOP moderates made passage impossible.
Since then, Republican leaders have sought compromise. Legislation more favorable to the far-right Freedom Caucus wing of the GOP helped Speaker Paul Ryan bring those votes back into the fold.
But in recent days moderate Republicans, most notably Rep. Fred Upton of Michigan and Rep. Billy Long of Missouri, said they could not back that draft of the bill because it did not do enough to help people with pre-existing health conditions.
But the latest amendment -- drafted by Upton and Long -- includes an additional $8 billion to help cover insurance payments for those with pre-existing conditions, the Times said.
According to the newspaper, President Donald Trump met with Upton and Long and gave his approval to the latest draft. Passage of such a bill -- through the House, at least -- would help fulfill a key promise Trump made in the presidential campaign. Upton said he believes the bill's passage on Thursday is "likely," the Times said.
But while GOP members of Congress may be happy with the latest turn of events, few in the world of medicine are.
The American Medical Association and 10 other major medical groups, such as the American Heart Association and the American Cancer Society, have come out strongly against the amended bill.
"None of the legislative tweaks under consideration changes the serious harm to patients and the health care delivery system" that would result from the bill, AMA President Dr. Andrew Gurman told the Times.
He added that he believes the latest revisions "tinker at the edges without remedying the fundamental failing of the bill -- that millions of Americans will lose their health insurance as a direct result of this proposal."
Democrats echoed those sentiments.
Senate Minority Leader Chuck Schumer, of New York, likened the Upton amendment to "administering cough medicine to someone with stage 4 cancer." In a statement, he added that "this Republican amendment leaves Americans with pre-existing conditions as vulnerable as they were before under this bill."
Conservative Republican lawmakers successfully pushed for "waivers" that states could use to allow insurers to charge higher premiums based on a person's "health status." But that left more moderate lawmakers wondering if people who were already sick would be left without coverage.
The version of the bill proposed in March included a $100 billion fund that states could draw on to help people pay for health care and insurance from 2018 to 2026. The new bill includes another $15 billion, added last month to cover the sick, as well as the extra $8 billion supported by Upton and Long this week.
Whether or not the extra $8 billion is enough to cover the needs of Americans with pre-existing conditions remains unclear, the Times said.
House Democratic leader Nancy Pelosi, of California, was doubtful.
The latest amendments to the bill amount to "a hoax on pre-existing conditions," Pelosi told the Times. "If Republicans have their way, Americans with pre-existing conditions will be segregated into high-risk pools where they face soaring costs, worse coverage and restricted care."
All of this takes place in the shadow of a recent report from the nonpartisan Congressional Budget Office (CBO) that estimated that the original form of the bill would have left 24 million Americans without health insurance over the next decade. The CBO has not had time to make an assessment of the bill in its latest form.
And of course any bill that passes the House will have a difficult time making it through the Senate, where the wrangling over votes may be even tougher.
More information
The U.S. Centers for Medicare and Medicaid Services has more on 2018 enrollment.
© 2019 HealthDay. All rights reserved.
Posted: May 2017