History of C-Section Ups Risk of Complications in Hysterectomy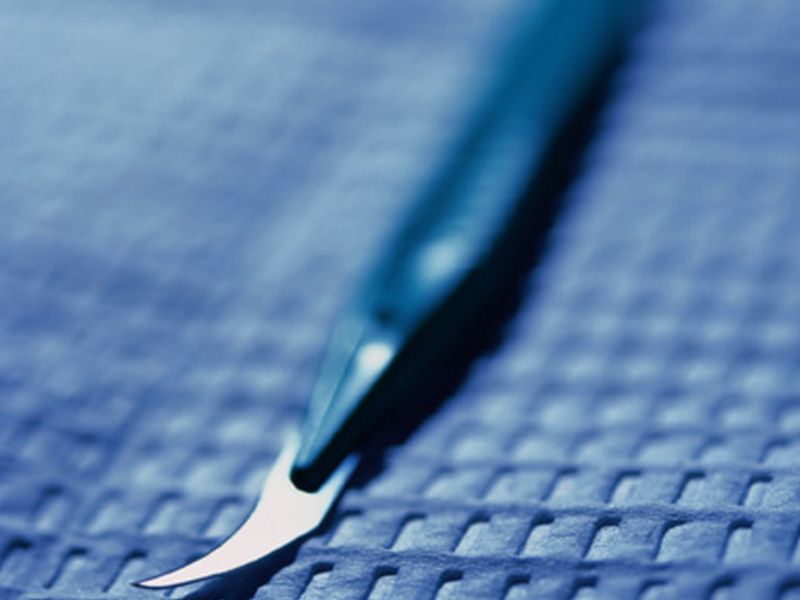 THURSDAY, Aug. 10, 2017 -- For women undergoing hysterectomy, a history of previous cesarean delivery is associated with increased risk of complications, according to a study published online Aug. 9 in JAMA Surgery.
Sofie A.I. Lindquist, M.D., from Aalborg University in Denmark, and colleagues conducted a registry-based cohort study using data from Danish nationwide registers for women who gave birth for the first time between Jan. 1, 1993, and Dec. 31, 2012, and subsequently underwent a benign nongravid hysterectomy. A total of 7,685 women met the inclusion criteria.
Of the participants, 68.5, 22.0, and 9.4 percent had no previous, one, or two or more cesarean deliveries, respectively. The researchers found that 48.3, 32.7, and 19.0 percent of women had an abdominal hysterectomy, a vaginal hysterectomy, and a laparoscopic hysterectomy, respectively. Five percent of women had reoperation within 30 days; compared to women with vaginal deliveries, the adjusted odds ratios (aORs) of reoperation were 1.31 (95 percent confidence interval [CI], 1.03 to 1.68) and 1.35 (95 percent CI, 0.96 to 1.91) for women with one and two or more cesarean deliveries, respectively. Overall, 12.2 percent of women had perioperative and postoperative complications, with increased odds among women with previous cesarean deliveries (aORs, 1.16 [95 percent CI, 0.98 to 1.37] and 1.30 [95 percent CI, 1.02 to 1.65] for women with one and two or more cesarean deliveries, respectively). Overall, 2.5 percent of women had blood transfusions; the likelihood was increased for women with two or more versus no cesarean deliveries (aOR, 1.93; 95 percent CI, 1.21 to 3.07).
"The results support policies and clinical efforts to prevent cesarean deliveries that are not medically indicated," the authors write.
© 2019 HealthDay. All rights reserved.
Posted: August 2017