Higher Cigarette Taxes May Mean Fewer Infant Deaths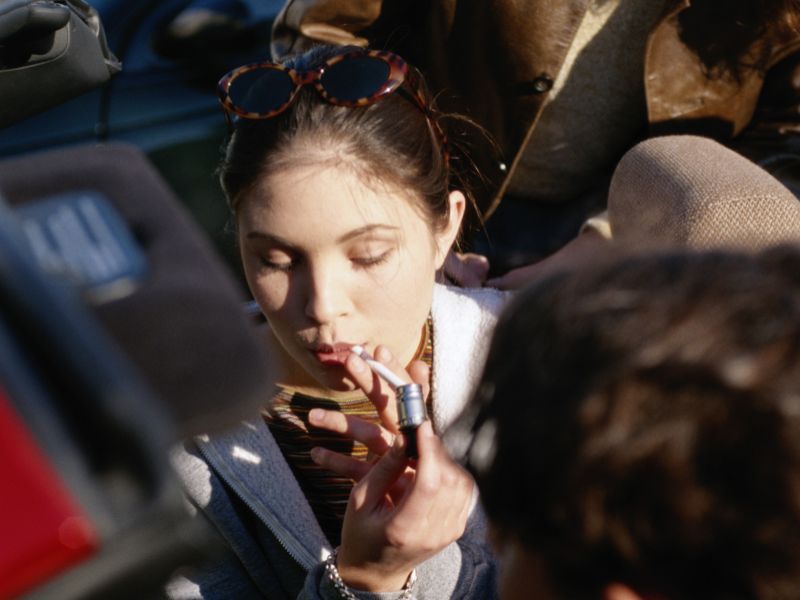 MONDAY, Sept. 18, 2017 -- A new European study finds that when the price of cigarettes rises, infant deaths decline.
The finding didn't surprise one U.S. expert in child health, because when fewer mothers can afford to smoke any longer -- or take up the habit -- their kids' health improves.
"The association between maternal smoking and infant mortality has been known for decades," said Dr. Michael Grosso, chair of pediatrics at Huntington Hospital, in Huntington, N.Y.
"Previous studies have identified strong associations with respiratory diseases in infancy, and the risk of sudden infant death syndrome (SIDS) appears to be doubled in the setting of maternal tobacco use," he noted.
In the new research, a team led by Filippos Filippidis, of Imperial College London, tracked data on cigarette prices and infant deaths in 23 European Union countries between 2004 and 2014.
During that time, the infant death rate fell from 4.4 to 3.5 per 1,000 live births overall. Although cause-and-effect can't be confirmed from the study, the researchers noted that at the same time, cigarette prices underwent steady increases across Europe.
Digging further, the team determined that for each $1.18 U.S. (1 Euro) per-pack increase in the median cigarette price, there were 0.23 fewer deaths per 1,000 live births in the same year. There were also an additional 0.16 fewer deaths per 1,000 live births in the year after the price hike.
But there was one twist: As the price "gap" between cheaper and more heavily taxed brands of cigarettes grew wider, there was a slight uptick in infant mortality, Filippidis and colleagues found.
Overall, a 10 percent increase in the gap between median-priced and minimum-priced cigarettes was associated with 0.07 more deaths per 1,000 live births the following year, the findings showed.
According to the researchers, this suggests that as other cigarettes get too expensive, many female smokers switch to budget brands rather than quit.
And that suggests that "legislators should implement tobacco tax and price-control measures that eliminate budget cigarettes," the study authors concluded.
Patricia Folan is a nurse who directs the Center for Tobacco Control at Northwell Health in Great Neck, N.Y. She believes the new study highlights Big Tobacco's efforts to keep its customers.
"As tobacco control measures are implemented, the tobacco companies counter with strategies to undermine the positive results of these measures, such as the differential [cigarette] pricing strategies," Folan noted.
She agreed with the London researchers that legislators need to be aware of this, and be "prepared to respond to the tobacco industry strategies."
The study was published Sept. 18 in JAMA Pediatrics.
More information
The American Cancer Society offers a guide to quitting smoking.
© 2019 HealthDay. All rights reserved.
Posted: September 2017