Heavy Smoking May Double Rheumatoid Arthritis Risk in Blacks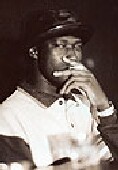 MONDAY, Nov. 29 -- Smoking boosts the risk of rheumatoid arthritis in black Americans, and heavy smokers and those with a genetic risk factor for rheumatoid arthritis are among those most likely to develop the joint disease, a new study has found.
Researchers evaluated 605 black patients with rheumatoid arthritis and 255 healthy black people. They found that those with the disease were slightly more likely to be former or current smokers and less likely to have never smoked.
Heavy smoking was reported by about 54 percent of rheumatoid arthritis patients who were former or current smokers, compared with 35 percent of those in the control group who had ever smoked.
In addition, rheumatoid arthritis patients were more likely than people in the control group (40 percent versus 23 percent) to have at least one "HLA-DRB1 shared epitope-containing allele" -- a genetic risk factor for rheumatoid arthritis.
The study is published in the December issue of the journal Arthritis & Rheumatism.
The investigators found that rheumatoid arthritis risk doubled among blacks who were heavy smokers, and the risk increased to more than fourfold for those who also had the genetic factor, they noted.
"Our results suggest that roughly one in six new cases of rheumatoid arthritis occurring in African Americans could be prevented through smoking cessation or by limiting cumulative smoking exposure to less than 10 pack-years," lead author Dr. Ted Mikuls, of the University of Nebraska Medical Center, said in a journal news release.
© 2018 HealthDay. All rights reserved.
Posted: November 2010