Hallucinations Are Rare Side Effects of ADHD Medications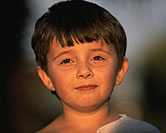 MONDAY, Jan. 26 -- Children who take medications for attention-deficit hyperactivity disorder (ADHD) may rarely experience some disturbing side effects, such as hallucinations.
U.S. government experts reviewed clinical trials and post-marketing reports of side effects from the commonly prescribed ADHD stimulant medications, such as Concerta, Ritalin and Strattera. They found that out of every 100 "person-years" of treatment, one or two children will experience serious side effects, such as hallucinations of bugs or snakes.
"Patients and physicians should be aware that psychosis or mania arising during drug treatment of attention-deficit hyperactivity disorder may represent adverse drug reactions, the study's authors wrote in the February issue Pediatrics.
"These reactions are very rare," said Dr. Roy Boorady, director of the psychopharmacology service at the New York University Child Study Center in New York City.
"We see a lot of children on medications here, and I would say maybe one a year or once every two years, we might hear about a child with tactile hallucinations, where kids feel like they have bugs on them. It's usually really young kids who are on medications, and once they back off or stop the medications, the sensation is gone," he said.
Almost 8 percent of children in the Unite States -- about 4.5 million -- have ever received a diagnosis of ADHD, according to background information in the article. And, it's estimated that 4.3 percent of American children are taking medications to treat ADHD. The main signs of ADHD are inattention, hyperactivity, and impulsiveness.
Concern about potential psychiatric side effects from these medications led to the current study.
The FDA experts reviewed the results of 49 randomized, placebo-controlled trials and asked drug manufacturers to analyze their post-marketing surveillance databases.
They found that 11 psychosis or mania episodes occurred for every 743 person-years of treatment. No episodes of psychosis or mania occurred in children taking placebo treatments. For every 100 person-years, the rate of psychosis or mania was 1.48, according to the study.
The post-marketing reports found more than 800 incidences of psychosis or mania. In about 90 percent of cases, there was no previous history of a similar psychiatric condition, the study found.
The most common hallucinations were visual or tactile sensations of insects, snakes or worms.
"Any medication has side effects, some of which are very, very rare," said Dr. William Cohen, a developmental-behavioral pediatrician in the Child Development Unit at Children's Hospital of Pittsburgh. "Whenever your child is taking any new medication, if something new starts, consider it a side effect and call your doctor. With these medications, it's safe to stop them and call your doctor."
Boorady said that sleep problems and a loss of appetite tend to be more common side effects of these types of medications. And he doesn't think parents should be overly concerned about the possibility of psychiatric symptoms, because they are so uncommon.
More information
The Nemours Foundation has more on ADHD medications and their side effects.
© 2018 HealthDay. All rights reserved.
Posted: January 2009