Good News for Those Worried About U.S. Nursing Shortage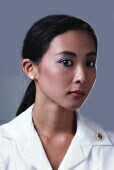 MONDAY, Dec. 5 -- There's been a large increase in the number of young registered nurses (RNs) in the United States since 2002, a trend that may help ease concerns about a predicted nursing shortage, according to a new study.
Researchers analyzed national data and found that the number of RNs aged 23 to 26 peaked at more than 190,000 in 1979, fell to fewer than 110,000 by 1991 and remained low for the next 10 years.
But they also found that the number of young RNs increased from 102,000 in 2002 to 165,000 in 2009, a 62 percent increase that's the largest rate of growth since the 1970s.
If the current trend continues, there will be enough RNs to meet the country's projected needs in 2030. However, if the entry of new RNs into the workforce levels off, there will likely be continued shortages, according to lead author David Auerbach, an economist at the nonprofit RAND Corp., and colleagues.
The study appears in the December issue of the journal Health Affairs.
"These findings were a real surprise and are a very positive development for the future health care workforce in the United States," Auerbach said in a RAND news release. "Compared to where nursing supply was just a few years ago, the change is just incredible."
A decade ago, researchers predicted that the United States could have 400,000 too few RNs by 2020 because fewer young people were entering the profession.
The study authors suggested that interest in nursing has risen for several reasons, including efforts to promote the profession, expanded enrollment in nurse training programs, accelerated nursing training, and the fact that nursing offers job opportunities in tough economic times.
© 2018 HealthDay. All rights reserved.
Posted: December 2011