Global Cooperation Urged to Control Species-Crossing Disease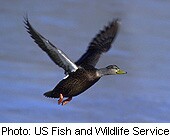 TUESDAY, Sept. 22 -- A better-coordinated global system is needed to improve prevention, detection and responses to outbreaks of infectious diseases that can be transmitted between animals and humans, according to a new report released Tuesday by the U.S. Institute of Medicine and the National Research Council.
The current pandemic H1N1 swine flu is an example of a species-crossing (zoonotic) infectious disease.
The U.S. Agency for International Development (USAID) should be among the federal government agencies that lead efforts to develop a worldwide system, said the authors of the report, who developed a detailed plan for establishing and funding a comprehensive system to identify new zoonotic disease threats as early as possible in order to reduce the risk to humans and the impact on livestock.
"Zoonotic diseases are like wildfires, which flare up unexpectedly and can take a significant toll on human and animal health, and damage household livelihoods as well as national economies," report committee co-chair Marguerite Pappaioanou, executive director of the Association of American Veterinary Medical Colleges, said in a National Research Council news release.
"All too often, our reaction to these outbreaks has been to try containing a wildfire after it has gotten out of control. We need a system that enables us to prevent the conditions for these disease flare-ups to occur in the first place and to spot them earlier when we can take more effective and measure actions to limit the damage," Pappaioanou said.
In the past six decades, species-jumping diseases have caused more than 65 percent of infectious disease outbreaks worldwide, and cost more than $200 billion in economic losses over the last 10 years alone, according to the report.
"Developing an effective global system for detecting and responding to emerging zoonotic diseases is a tall order," report committee co-chair Gerald T. Keusch, associate provost for global health and associate dean for global health, School of Public Health, Boston University, said in the news release.
"However, given the political will and financial resources that have been marshaled time and again to respond to the individual 'disease du jour' as each has arisen, we believe it is possible to implement a sustainable, integrated human and veterinary disease surveillance system that is acceptable to all stakeholders. And we must do so now," Keusch said.
Among the recommendations for an improved global zoonotic diseases prevention, detection and response system:
Greater integration of human health and veterinary medicine sectors.
A shift in disease surveillance away from urgent reactions to individual diseases when they arise to a sustained focus on preventing the conditions for zoonotic diseases to emerge, and ongoing monitoring for possible threats.
USAID should lead efforts to identify sustainable funding sourcing to develop and maintain the new global system.
Along with other donor organizations, the U.S. government should provide economic incentives, as well as technical and medical assistance to encourage reporting of zoonotic disease outbreaks, and to reduce the social and economic consequences.
The director-general of the World Organization for Animal Health should have the power to declare animal health emergencies and make public credible information if national governments fail to provide information in a timely manner.
More information
The World Health Organization has more about zoonotic diseases.
© 2018 HealthDay. All rights reserved.
Posted: September 2009