Food Phosphates Might Spur Lung Cancer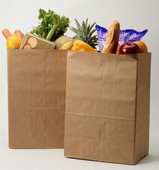 MONDAY, Dec. 29 -- A diet rich in the inorganic phosphates found in many natural and processed foods accelerated the growth of lung cancers in rats, South Korean researchers report.
"Our study suggests that dietary regulation of inorganic phosphates may be critical for lung cancer treatment as well as prevention," Myung-Haing Cho, lead author of a report in the first January issue of American Journal of Respiratory and Critical Care Medicine, said in a statement.
But, "an individual shouldn't act on these results as yet, other than to encourage funding organizations such as the National Institutes of Health to support research to see whether dietary phosphates encourage cancer," said Dr. John Heffner, a professor of medicine at the Oregon Health & Science University in Portland and past president of the American Thoracic Society, which publishes the journal.
Natural sources of dietary phosphates include leafy vegetables, fruits, meats and poultry products. Phosphates also are added to a number of foods, including baking powder, carbonated cola drinks, ice cream, bread, rolls, macaroni, fruit jellies and preserves. Food phosphates are listed by the U.S. Food and Drug Administration as GRAS -- generally recognized as safe -- with no limits on their use.
The South Korean study was done with two breeds of laboratory mice, one genetically inclined to have lung cancer, the other with induced lung cancers. They were fed either diets containing phosphates in roughly the same amounts found in human diets or phosphates at twice that level. After four weeks, more and larger lung cancers were found in the rats given the higher-phosphate diets, the report said.
Phosphates appear to activate a metabolic pathway that stimulates the growth of the lung tumors, the researchers said.
There is "good scientific rationale" for believing that phosphates can stimulate the growth of lung cancers and other tumors in humans, Heffner said. But for lung cancer, he said, "the first thing is not to smoke." Genetics can also play a role in risk, Heffner added, since "some smokers get lung cancer, and some don't."
"I'll be more cautious about inspecting foods I ingest for phosphate addition, trying to keep dietary phosphate ingestion in the healthy range," he said.
However, the study was criticized as inadequate by Haley C. Stevens, scientific affairs specialist for the International Food Additives Council, whose members include manufacturers and users of phosphates.
"This new study is very limited and not comparable to the food industry's numerous toxicological studies, which use several different animal models of carcinogenesis, acute exposures and chronic exposures, and which clearly demonstrate the safety of phosphate-based food additives," Stevens said.
Studies are planned in South Korea to determine what the healthy range is, the researchers stated. In the 1990s, phosphate-containing food additives contributed an estimated 470 milligrams a day to the average adult diet. Their wider use has increased intake by as much as 1,000 milligrams a day, equivalent to the higher dose given to the rats in the experiment, Cho noted.
But Stevens took issue with that point: "...it should be noted that data on phosphate production do not indicate an increase in phosphate intake, as the study authors allege."
More information
Basic facts about lung cancer are available from the U.S. National Cancer Institute.
© 2018 HealthDay. All rights reserved.
Posted: December 2008