Filtered Cigarettes May Up Rates of Lung Adenocarcinoma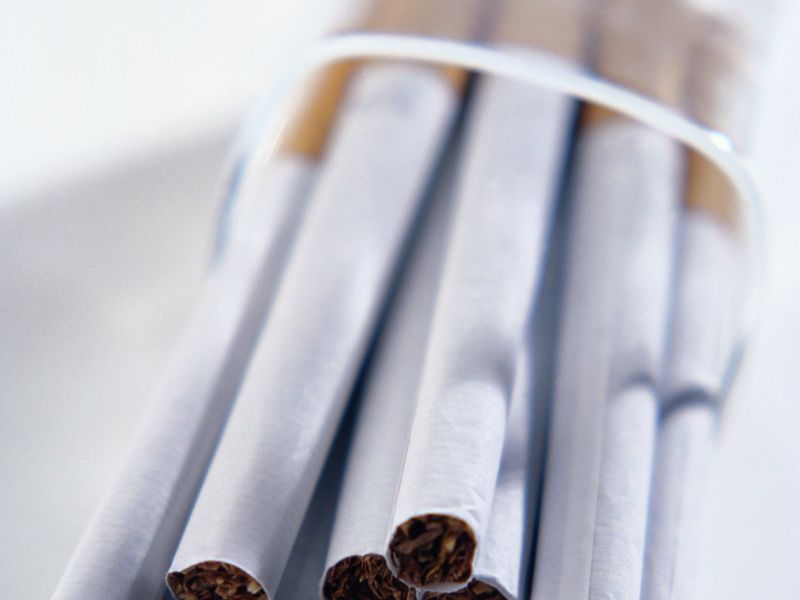 TUESDAY, May 23, 2017 -- Filtered cigarettes might be even more unhealthy than unfiltered ones, and a new review published online May 22 in the Journal of the National Cancer Institute suggests that they have been raising rates of adenocarcinomas of the lung.
Researchers reviewed 3,284 tobacco studies and internal tobacco company research. The investigators determined that their analysis "strongly suggests" that these filters have contributed to the rise in lung adenocarcinoma rates.
"Modern cigarettes are more risky when it comes to lung cancer," review coauthor Peter Shields, M.D., of the Comprehensive Cancer Center at The Ohio State University in Columbus, told HealthDay. "The design of cigarette filters that have ventilation can make the cigarettes even more dangerous because those holes can change how the tobacco burns, allowing smokers to inhale more smoke and think that the smoke is safer because it is smoother."
The new report recommends that the U.S. Food and Drug Administration should consider a ban on ventilating filters, although Shields cautioned that "we are not saying to remove filters." Instead, the report authors want "only to change their designs by removing the holes on the filters."
Abstract/Full Text (subscription or payment may be required)
© 2019 HealthDay. All rights reserved.
Posted: May 2017