Few Americans Aware of Possible Increased Risk This Tick Season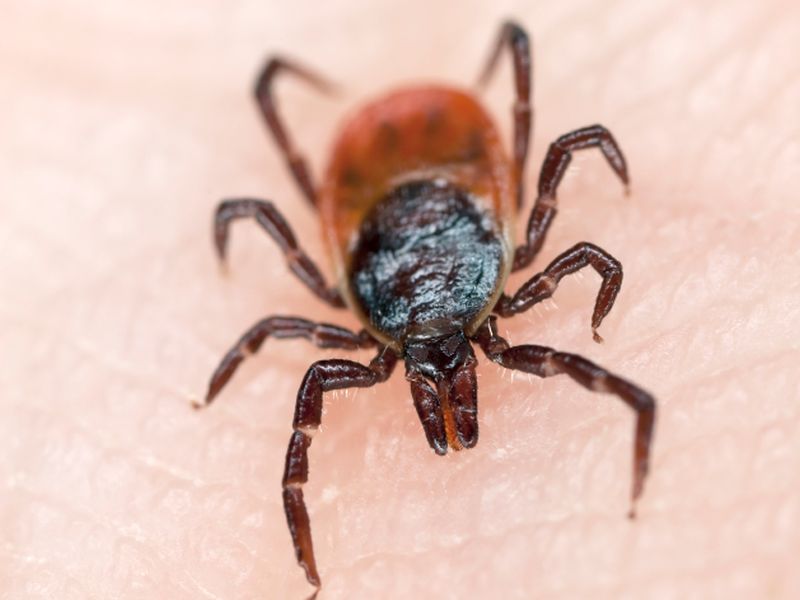 MONDAY, July 17, 2017 -- Scientists have predicted an upswing in the tick population this summer, which could potentially mean more tick-borne infections, but few Americans are aware of this, a new HealthDay/Harris Poll shows.
The poll, conducted from June 23 to 27, surveyed 2,031 U.S. adults. Figures for age, sex, race/ethnicity, education, region, and household income were weighted where necessary to bring them into line with their actual proportions in the population.
According to the survey results, most Americans (82 percent) have heard of Lyme disease, and most know of tick transmission. But there is far less awareness of most other tick-borne diseases; only 4 percent of adults have ever heard of Powassan, for example. Meanwhile, just one-quarter seem to be aware of reports that the tick population might soar this season.
"Perhaps the most important finding is that three-quarters of the public are not aware of reports of a sizable increase in the number of ticks this summer and are therefore no more likely than in previous years to always take steps to reduce the risks of being bitten," Humphrey Taylor, chairman emeritus of The Harris Poll, told HealthDay.
© 2020 HealthDay. All rights reserved.
Posted: July 2017