FDA to Study Ways to Be More Open With Public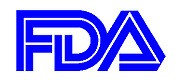 TUESDAY, June 2 -- The U.S. Food and Drug Administration, an agency long criticized for not informing the public about its inner workings, announced Tuesday that it has created a task force to study how to be more transparent.
"This is an agency-wide effort to try and figure out how to make FDA and its processes more transparent to the public," FDA Commissioner Dr. Margaret A. Hamburg said during a morning news conference.
The move is part of a larger effort by the Obama administration to make all federal government agencies more open to the public, Hamburg said. In addition, the FDA is reacting to criticisms that have shaken the agency's credibility. In the past, an area of particular concern has been the release of unpublished clinical data on new drugs.
"Over the years, there have been complaints made about FDA's lack of transparency," Hamburg said. "The agency has been referred to as a 'black box' that makes important decisions without explaining them. The agency can and should communicate with the public in a way that provides more clarity about agency activity and processes, not less."
The task force will be headed by FDA Principal Deputy Commissioner Dr. Joshua Sharfstein. "Task force members will include center directors, the associate commissioner for regulatory affairs, the chief counsel and the chief scientist at FDA," he said during the news conference.
There will be two public meetings, the first on June 24, where anyone can comment on what needs to be done to make the agency more open. The FDA is also taking comments online, Sharfstein said. The deadline for public comment is Aug. 7, an agency news release stated.
The task force expects to present its report in November, but there is no set timetable for enacting any of the recommendations, Hamburg said.
In recent years, the FDA's credibility has been damaged over a variety of perceived missteps.
Problems have included the belated decision to remove the painkiller Vioxx from the market long after clinical data showed it increased the risk of heart attack. Another series of problems arose recently over the FDA's oversight of the nation's food supply. Contaminated pet food and other products from China, salmonella outbreaks stemming from the import of Mexican peppers, and the discovery of salmonella-laced peanut butter made in a U.S. plant have called the agency's ability to safeguard consumers into question.
These and other problems have highlighted budgetary limitations at the FDA, including the need for more regulatory staff.
Dr. Sidney M. Wolfe, acting president of the consumer watchdog group Public Citizen, welcomed the agency's desire to become more transparent, especially as it relates to disclosing clinical trial data on new drugs.
"For something like 36 years, through litigation and every other means, we have been trying to expand access to data on drug safety and efficacy," Wolfe said.
Wolfe thinks that the FDA needs to make access to that information a permanent policy. Some of these changes can be made by the agency directly, while others will require Congressional action, he noted.
"To make access to clinical trial data [happen] much sooner is a great idea for the public, for everyone that's involved," Wolfe said. "It's anti-scientific and anti-intellectual to have these important data secret."
More information
For more on the U.S. Food and Drug Administration, visit the U.S. Food and Drug Administration.
© 2018 HealthDay. All rights reserved.
Posted: June 2009