FDA Scientists Develop Mouse Model for Zika Research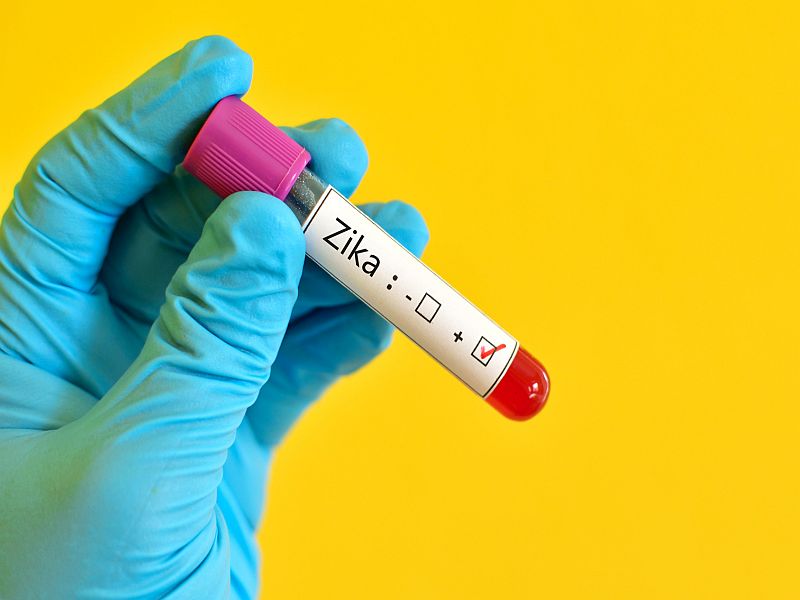 FRIDAY, Nov. 18, 2016 -- A mouse strain developed by U.S. government scientists could help speed up research into vaccines and treatments for the Zika virus, researchers report.
Newborn mice of the new strain created by U.S. Food and Drug Administration researchers are susceptible to Zika and develop neurological symptoms within 12 days after infection.
But the mice eventually recover from the infection, so they provide an opportunity to study Zika's long-term effects as well as another way to assess experimental vaccines and treatments, the scientists said.
"There are many unanswered and essential questions about how the Zika virus works, including the long-term impact," Daniela Verthelyi, chief of the FDA's Laboratory of Immunology, said in an agency news release.
"This mouse model gives researchers a new tool to study and understand how the Zika virus replicates and spreads in the body, which we hope will provide these critical answers," said Verthelyi, who led the agency's development of the new mouse strain.
The research is described in a report published Nov. 17 in the journal PLoS Pathogens.
"While past research indicated that only mice with compromised immune systems are susceptible to Zika virus infection, this study shows that neonatal mice with otherwise healthy immune systems are also susceptible," according to the FDA news release.
It's important to note, however, that studies done with animals often fail to produce similar results in people.
While most adults who are infected with Zika experience only mild symptoms, thousands of babies have been born with Zika-linked birth defects, mostly in Brazil, since the outbreak began in April 2015. The most devastating of these defects is microcephaly -- when infants are born with abnormally small heads and underdeveloped brains.
More information
The World Health Organization has more on Zika.
This Q & A will tell you what you need to know about Zika.
To see the CDC list of sites where Zika virus is active and may pose a threat to pregnant women, click here.
© 2019 HealthDay. All rights reserved.
Posted: November 2016