FDA Approves Non-Opioid Medication, Lucemyra (Lofexidine), to Treat Opioid Withdrawal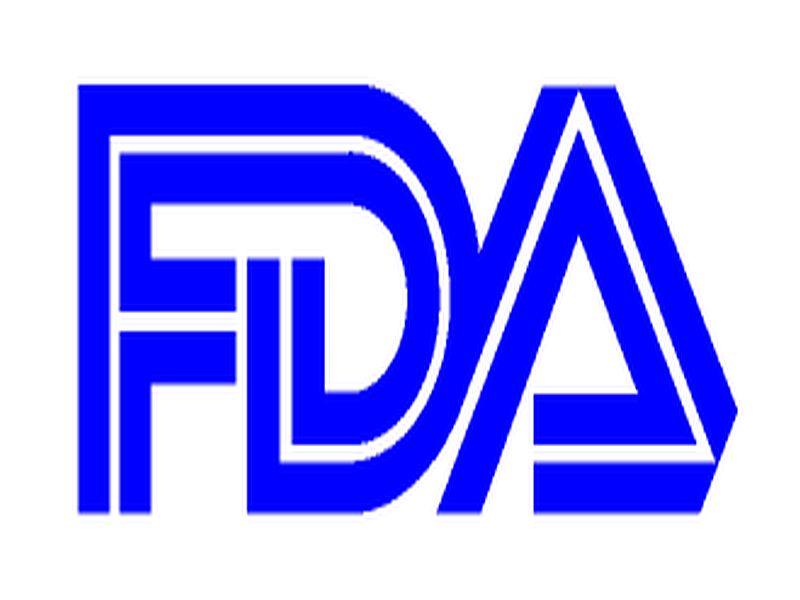 THURSDAY, May 17, 2018 -- The U.S. Food and Drug Administration on Wednesday approved the non-opioid drug Lucemyra to help adults cope with symptoms of opioid withdrawal.
The drug can help addicts boost the odds that they will be able to kick their addiction to these powerful painkillers, the FDA said. It was fast-tracked for approval under the agency's Priority Review amid ongoing concerns about the U.S. opioid crisis.
"As part of our commitment to support patients struggling with addiction, we're dedicated to encouraging innovative approaches to help mitigate the physiological challenges presented when patients discontinue opioids," FDA Commissioner Dr. Scott Gottlieb said in an agency news release.
"We know that the physical symptoms of opioid withdrawal can be one of the biggest barriers for patients seeking help and ultimately overcoming addiction," he said. "The fear of experiencing withdrawal symptoms often prevents those suffering from opioid addiction from seeking help. And those who seek assistance may relapse due to continued withdrawal symptoms."
People who are addicted to opioids can experience anxiety, problems sleeping, achiness, sweating, nausea and vomiting, diarrhea, drug cravings and irritability when they cut back on their use of these drugs or stop taking them entirely.
These symptoms can even affect people who take opioids as prescribed by a doctor. As the FDA explained, opioid withdrawal is usually managed by gradually weaning patients off the drugs, or having them take a different opioid medication before transitioning to another FDA-approved drug that can help ease symptoms.
Right now, "long-acting opioid medications, such as methadone and buprenorphine, can be used to stabilize withdrawal symptoms and as long-term opioid replacement treatment," explained Dr. Harshal Kirane. He directs addiction services at Staten Island University Hospital in New York City.
Used correctly, these medicines can successfully help addicts quit their habit. But "at the same time, given the opioid properties of these medications, challenges with misuse, diversion and difficulty with tapering-off can occur," Kirane said.
He said that one non-opioid medication, naltrexone, is already available to help with withdrawal, and has "essentially no risk for misuse.
"Hopefully, the recent FDA decision [to approve Lucemyra] drives further research interest in the development of additional non-opioid treatment options," Kirane said.
As the FDA explained, Lucemyra (lofexidine) is made by US WorldMeds, and works by reducing the release of a hormone called norepinephrine, which plays a role in the symptoms of opioid withdrawal.
Two trials involving nearly 900 adults dependent on opioids found that those assigned to take the drug had less severe withdrawal symptoms than those in a placebo group.
The trials were "double-blind," meaning that neither the researchers nor the patients knew who was receiving the treatment and who got a dummy pill.
Patients who took Lucemyra were also more likely to complete the full course of their treatment, which can last up to 14 days, the FDA reported.
As an emergency physician at Lenox Hill Hospital in New York City, Dr. Robert Glatter has seen the devastating impact of opioid addiction firsthand. He noted that another drug, clonidine, "has a similar side effect profile to Lucemyra, and has been a commonly utilized medication by emergency physicians to treat bothersome symptoms of opiate withdrawal for many years."
And he said that opioid medications still have a big role to play in helping addicts quit.
There is "the false perception that using an opioid analog to help treat opioid withdrawal or addiction is somehow harmful to patients over the long term," Glatter said. He explained that "when undergoing treatment for an opioid addiction, the dosage of medication-assisted treatment used does not lead to euphoria or a state of feeling high.
"These medications reduce opioid cravings and as well as symptoms of withdrawal," Glatter said.
According to the FDA, the most common side effects among the people who took Lucemyra were low blood pressure, slow heart rate, sleepiness and dizziness. Some people fainted while on the drug.
Since Lucemyra affects the heart's electrical activity, the drug could increase the risk for abnormal heart rhythms. Once patients stop taking Lucemyra, they can also develop a notable increase in blood pressure, the FDA said.
It's unclear if Lucemyra is safe for children or teens younger than 17 years old. The FDA is mandating 15 more studies to further assess the drug's safety when used by children, when used for more than 14 days and in situations that were not tested in previous trials.
More information
The U.S. National Library of Medicine provides more information on opioid withdrawal.
© 2020 HealthDay. All rights reserved.
Posted: May 2018