Diabetes Insipidus Can Occur After Stopping Vasopressin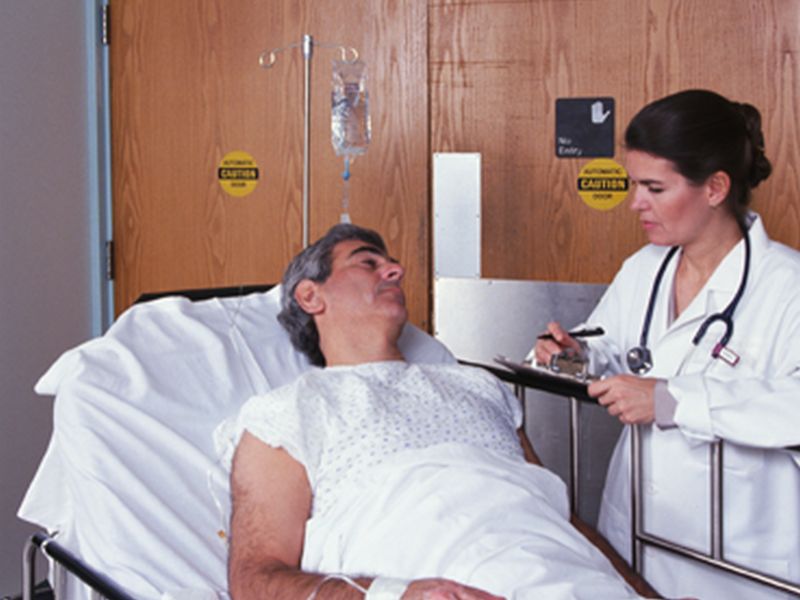 FRIDAY, Sept. 22, 2017 -- Although rare, diabetes insipidus (DI) can occur following discontinuation of vasopressin infusion for septic shock, according to a case study published online Sept. 11 in the Journal of Clinical Pharmacy & Therapeutics.
H. Rana, M.D., from the Montefiore Medical Center in Bronx, N.Y., and colleagues present a case of DI following discontinuation of vasopressin infusion for septic shock.
The authors describe a 54-year-old man who presented with pneumonia progressing to septic shock, requiring norepinephrine and vasopressin for refractory hypotension. On three separate occasions the patient developed polyuria and severe hypernatremia upon discontinuation of vasopressin, with prompt recovery upon its resumption.
"The occurrence of DI upon the discontinuation of vasopressin infusion in critically ill patients appears to be rare, but its incidence may be underestimated due to a paucity of published reports. Patients with acute neurologic or neurosurgical conditions, and patients in septic shock, represent all cases reported to date," the authors write. "The actual incidence of this phenomenon, as well as its underlying mechanism, remains to be elucidated."
Abstract
Full Text (subscription or payment may be required)
© 2019 HealthDay. All rights reserved.
Posted: September 2017