Cycling To and From Work Linked Lower CVD, Mortality Risk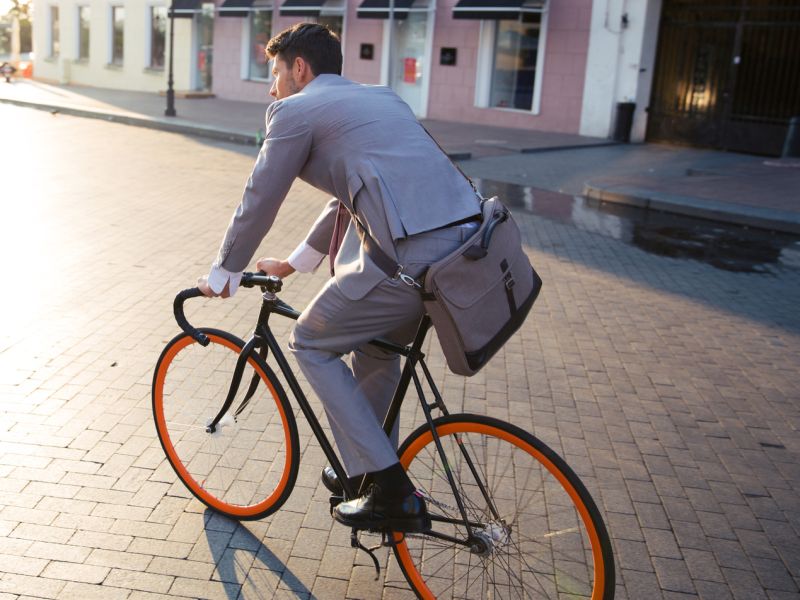 MONDAY, April 24, 2017 -- Biking to work may help lengthen lifespan, according to a study published online April 19 in The BMJ.
Jason Gill, Ph.D., of the University of Glasgow's Institute of Cardiovascular and Medical Sciences in the United Kingdom, and colleagues looked at the commuting habits of 263,450 people in the United Kingdom and tracked their health over five years.
The researchers found that cycling to work was associated with a 46 percent lower risk of cardiovascular disease over five years and a 45 percent lower risk of cancer compared to a sedentary commute. Risk of premature death was 41 percent lower. Walking to work was also beneficial; it was associated with a 27 percent lower risk of cardiovascular disease and a 36 percent lower risk of dying from cardiovascular disease. However, it wasn't linked with a lower risk of cancer or premature death.
"Initiatives to encourage and support active commuting could reduce risk of death and the burden of important chronic conditions," the authors write.
© 2019 HealthDay. All rights reserved.
Posted: April 2017