Coping Support Assists Parents of Hospitalized Children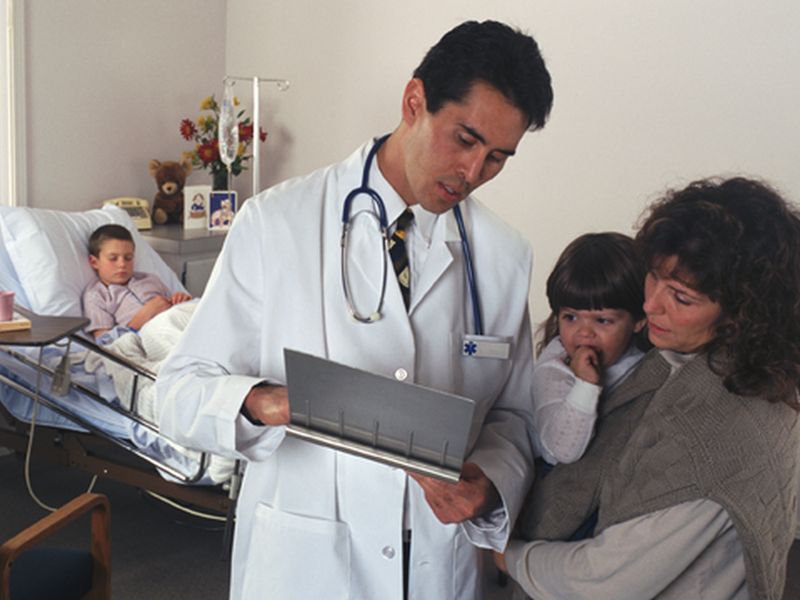 THURSDAY, Aug. 17, 2017 -- Coping support interventions can reduce anxiety and stress, but not depression, among parents of hospitalized children, according to a review published online Aug. 17 in Pediatrics.
Stephanie K. Doupnik, M.D., from The Children's Hospital of Philadelphia, and colleagues looked at interventions providing coping support to parents of hospitalized children and conducted a meta-analysis of coping support intervention outcomes. A total of 3,450 abstracts were reviewed for possible inclusion; 32 studies met criteria for inclusion in the systematic review and 12 met criteria for inclusion in the meta-analysis.
Parent depression, anxiety, and stress symptoms were the most commonly measured outcomes. The researchers found that combined intervention effects correlated with significant reductions in parent anxiety and stress, but not with depression, in meta-analysis. There was high heterogeneity among included studies. Most of the studies were conducted at single centers, with small sample sizes.
"Coping support interventions can alleviate parents' psychological distress during children's hospitalization," the authors write. "More evidence is needed to determine if such interventions benefit children."
Abstract/Full Text (subscription or payment may be required)
© 2020 HealthDay. All rights reserved.
Posted: August 2017