Concussion Can Increase Risk of Abnormal Menstrual Patterns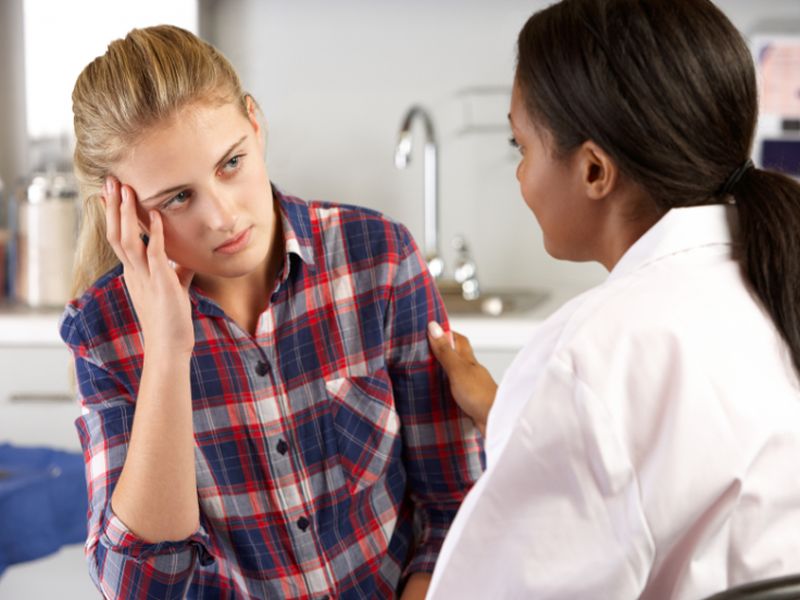 WEDNESDAY, July 5, 2017 -- Adolescent and young women have significantly increased odds of multiple, abnormal menstrual patterns following concussion, according to a study published online July 3 in JAMA Pediatrics.
Anthony Kontos, Ph.D., director of research at the University of Pittsburgh Medical Center Sports Medicine Concussion Program, and colleagues assessed 128 young women, aged 12 to 21, following their health for 120 days. The women used text messages linked to an online survey to report their periods. An abnormal menstrual pattern was defined by the researchers as less than 21 days apart, or more than 35 days apart.
The investigators note that 68 had sports-related concussions and 60 had an orthopedic injury, such as muscle strains or tears or broken or fractured bones. Of these women, 44.5 percent had at least one abnormal period. The team found that 23.5 percent of the women with a concussion had two or more abnormal menstrual bleeding patterns during the study period, compared with 5.0 percent of those with orthopedic injuries.
"Adolescent and young women may have increased risk of multiple abnormal menstrual patterns after concussion. Because abnormal menstrual patterns can have important health implications, monitoring menstrual patterns after concussion may be warranted in this population," the authors write. "Additional research is needed to elucidate the relationship between long-term consequences of concussion and the function of the hypothalamic-pituitary-ovarian axis."
© 2019 HealthDay. All rights reserved.
Posted: July 2017