Cognitive Function Up With Adherence to Mediterranean Diet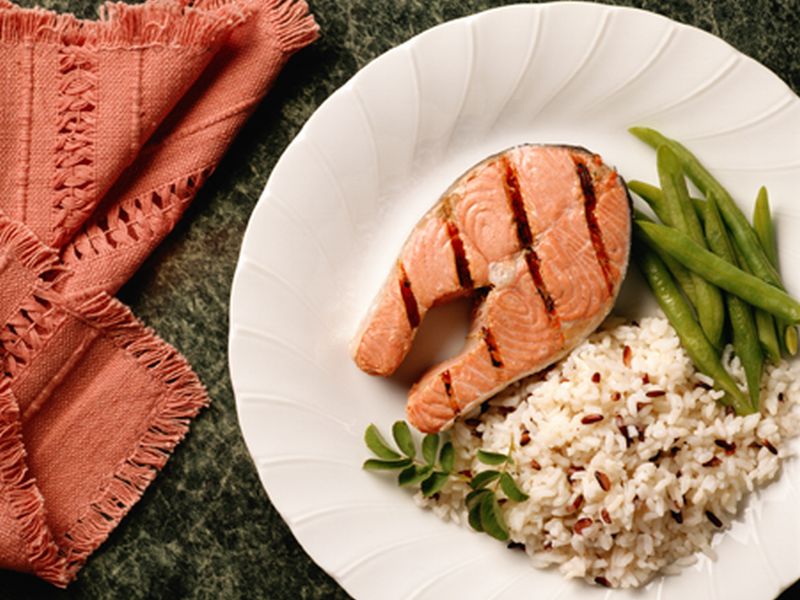 MONDAY, July 10, 2017 -- For older adults, greater adherence to the Mediterranean diet (MedDiet) and the Mediterranean-DASH diet Intervention for Neurodegeneration Delay (MIND) is associated with improved cognitive function, according to a study published online recently in the Journal of the American Geriatrics Society.
Claire T. McEvoy, Ph.D., from the University of California in San Francisco, and colleagues conducted a cross-sectional study involving 5,907 community-dwelling older adults to examine adherence to dietary patterns. Diet scores were generated for the MedDiet and the MIND diet using food frequency questionnaires. A composite test score of global cognitive function was used to measure cognitive performance.
The researchers found that in fully adjusted models, participants with mid and high MedDiet scores were less likely to have poor cognitive performance than those with low scores (odds ratios, 0.85 [95 percent confidence interval, 0.71 to 1.02; P = 0.08] and 0.65 [95 percent confidence interval, 0.52 to 0.81; P < 0.001]). Similar results were seen for the MIND diet. In each dietary pattern, higher scores were independently correlated with significantly better cognitive function (P < 0.001) in a dose-response pattern (Ptrend < 0.001).
"Clinical trials are required to elucidate the role of dietary patterns in cognitive aging," the authors write.
One author disclosed financial ties to Takeda Pharmaceuticals.
© 2019 HealthDay. All rights reserved.
Posted: July 2017