Childhood Cancer Survivors Not Getting Recommended Mammograms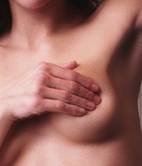 TUESDAY, Jan. 27 -- Almost half of female childhood cancer survivors under the age of 40 who had chest radiation as part of their treatment are not following the recommended advice to get screening mammograms sooner than other women, new research shows.
The recommendation suggests starting screening mammograms at age 25, or 8 years after the last radiation treatment, whichever comes last. These guidelines are in place because women who've had chest radiation as children, teens or young adults have a significantly higher risk for breast cancer.
"Although the majority of women who've had chest radiation will never have breast cancer, between 12 and 20 percent will have breast cancer by age 45," explained study author Dr. Kevin Oeffinger, director of the program for adult survivors of pediatric cancer at Memorial Sloan-Kettering Cancer Center, in New York City.
"When we looked at how frequently these women were having breast cancer screening, we found that only 37 percent of women age 25 to 39 had been screened in the last two years. In women between 40 and 50, about 77 percent had been screened in the last two years, but most were not in a regular pattern of screening," he said.
Results of the study appear in the Jan. 28 issue of the Journal of the American Medical Association.
The risk of developing breast cancer begins as soon as 8 years after radiation treatment ends, according to background information in the study. Those at highest risk of breast cancer are women who survived Hodgkin lymphoma through treatment with high-dose radiation, reports the study. However, any woman who received radiation for cancer treatment as a child is at increased risk, as are women who received radiation prior to heart-lung transplants, noted Dr. Freya Schnabel, director of breast surgery at the New York University Cancer Institute, in New York City.
Oeffinger's study included 551 randomly selected women who had survived a pediatric cancer and had undergone chest radiation as part of their treatment.
Overall, 55 percent of the women reported having a screening mammogram during the past two years. Forty-seven percent of those under 40 had never had a screening mammogram, and only 53 percent of those between 40 and 50 years old participated in regular mammogram screenings.
The study found that screening rates were three times higher among women whose physicians recommended the test.
Oeffinger said many different factors could account for why these women aren't being screened.
"These are women who were treated in the 70s and 80s, largely before we had survivor programs, and they weren't given treatment summaries," he said. And, because it's a small group of people -- probably only about 20,000 to 25,000 women across the United States, most doctors will only have one patient or less who has survived a childhood cancer and had chest radiation, so it's not something they may be familiar with.
Schnabel recommended that when "women transition to an adult practitioner, make sure you let them know what your pediatric diagnosis was, and the details of your treatment. And you need to be aware that having this radiation does put you at an increased risk of breast cancer, and if you have any family history of breast cancer, it's even more important to get screened."
More information
To learn more about what researchers know about childhood cancer survivors, visit the National Cancer Institute.
© 2018 HealthDay. All rights reserved.
Posted: January 2009