Cervical CA Survivors Often Have Long-Term Fatigue, Insomnia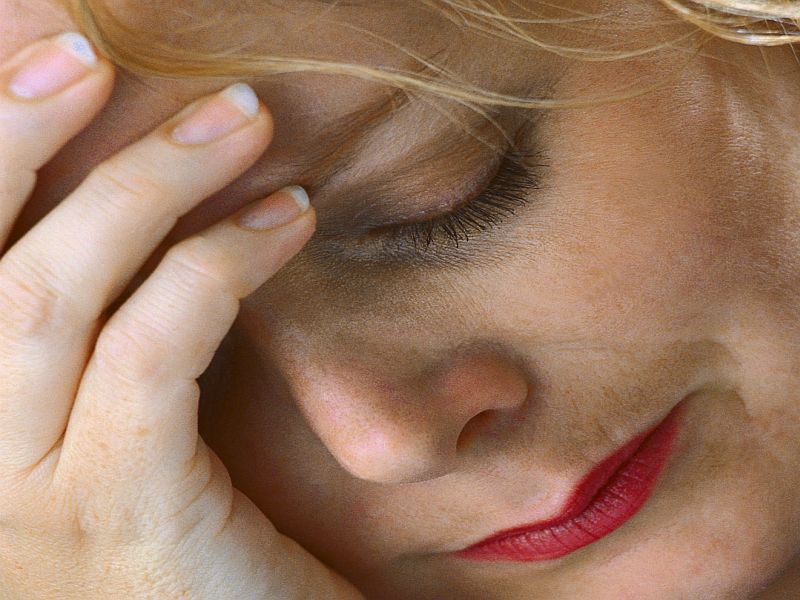 FRIDAY, May 5, 2017 -- Many cervical cancer survivors experience fatigue, insomnia, and hot flashes years later, according to a study presented at the annual meeting of the European Society for Radiotherapy and Oncology (ESTRO), held from May 5 to 9 in Vienna.
Stephanie Smet, M.D., a resident in radiation oncology at the Medical University of Vienna, and colleagues looked at 1,176 women who were treated for locally-advanced cervical cancer. The women were followed for an average of 27 months. The average age of the patients was 49, but their ages ranged from 22 to 91.
The researchers found that during the follow-up period, 64 percent of the women reported fatigue at least once. Half of the women said they had hot flashes, and 43 percent reported insomnia. Most had mild-to-moderate symptoms. Severe or disabling symptoms were reported by 4 percent of women with fatigue, 2 percent of those with hot flashes, and 3 percent of those with insomnia.
"Our study shows that around half of women with locally-advanced cervical cancer are, at some point, suffering from mild-to-moderate fatigue, insomnia, and hot flashes. These symptoms could have a serious impact on patients' daily life, possibly influencing how they feel in their professional, social, and family life," Smet said in an ESTRO news release. "More and more women diagnosed with this type of cancer are surviving for longer, thanks to advances in radiotherapy. This is a relatively young group of patients, so many will possibly face decades of coping with their symptoms."
Press Release
More Information
© 2019 HealthDay. All rights reserved.
Posted: May 2017