CDC: Almost Half of U.S. Men, Women <60 Infected With HPV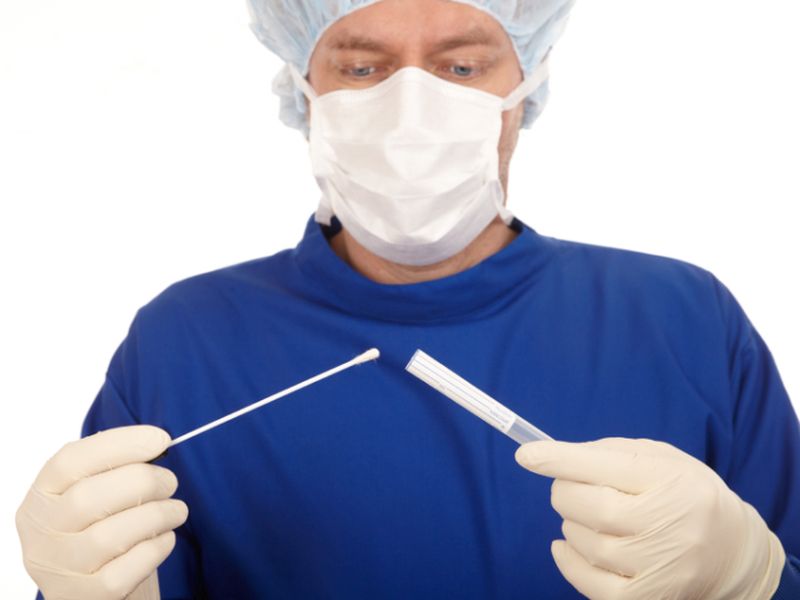 THURSDAY, April 6, 2017 -- Nearly half of American men and women under 60 have a genital human papillomavirus (HPV) infection, according to an April data brief published by the U.S. Centers for Disease Control and Prevention's National Center for Health Statistics (NCHS).
To estimate the prevalence of HPV infection among U.S. adults, the investigators evaluated data from the National Health and Nutrition Examination Survey from 2011 to 2014 for oral HPV and 2013 to 2014 for genital HPV. Oral HPV data were available for adults aged 18 to 69 and genital HPV data were available for adults aged 18 to 59.
The researchers found that 45.2 percent of men and 39.9 percent of women were infected with any genital HPV in 2013 to 2014, while 25.1 percent of men and 20.4 percent of women were infected with high-risk genital HPV. The prevalence of any oral HPV was 7.3 percent, while 4.0 percent had high-risk oral HPV. Prevalence of high-risk oral HPV was significantly higher in men than women. Asians had the lowest rate of infection, while black adults had the highest rate.
The HPV vaccine has the potential to reverse the epidemic and prevent thousands of cancers in the United States each year, the CDC researchers said. In fact, it's already having an effect, according to Geraldine McQuillan, Ph.D., a senior epidemiologist at the NCHS. "After the introduction of the HPV vaccine in 2006, there has been a decrease in genital HPV in young adults -- this is a vaccine against cancer," she told HealthDay. In teenage girls, HPV infection has dropped 60 percent, and in young women it has dropped 34 percent, she added.
© 2019 HealthDay. All rights reserved.
Posted: April 2017