Blood Test for Early Detection of Pancreatic Cancer Feasible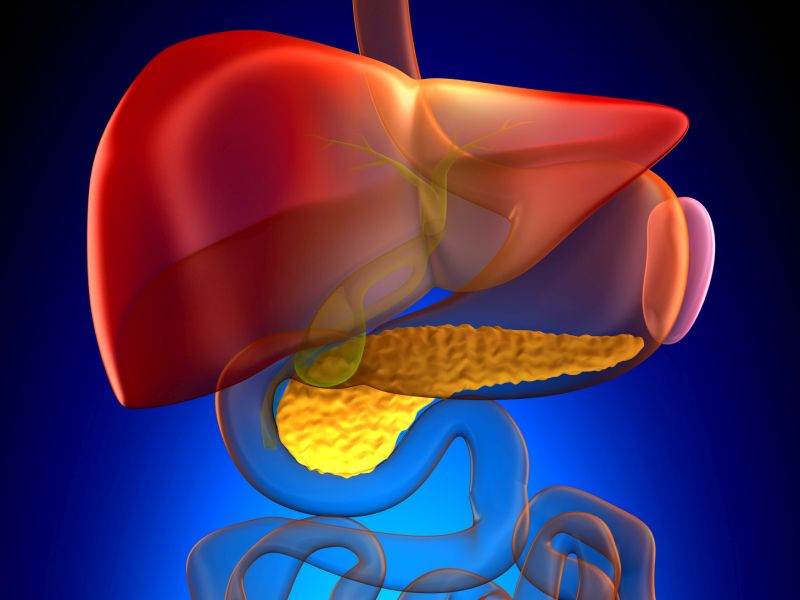 THURSDAY, July 13, 2017 -- A new, low-cost blood test may be an effective way to detect pancreatic cancer early, according to a study published in the July 12 issue of Science Translational Medicine.
The researchers genetically reprogrammed late-stage cancer cells to mimic cells at the early stage of cancer. They identified several cellular biomarkers triggered by the onset of disease. Then, the team did three rounds of testing in 746 blood samples. Samples were drawn from pancreatic cancer patients (at different stages of disease) and from healthy people.
The team was able to diagnose early stage pancreatic cancer with 98 percent specificity by screening for two of the biomarkers they identified: thrombospondin-2 and CA19-9.
"A low-cost, noninvasive test, such as we have developed, could be useful for routine screening of individuals who are at high risk for pancreatic cancer," study author Kenneth Zaret, Ph.D., director of the University of Pennsylvania's Institute for Regenerative Medicine in Philadelphia, told HealthDay. "It is noteworthy that the biomarker panel employs existing technology that is routinely available in diagnostic clinics around the country, facilitating the dissemination of the test, with further validation."
Abstract/Full Text (subscription or payment may be required)
© 2019 HealthDay. All rights reserved.
Posted: July 2017