Blood Test Can Detect GLUT1 Deficiency Syndrome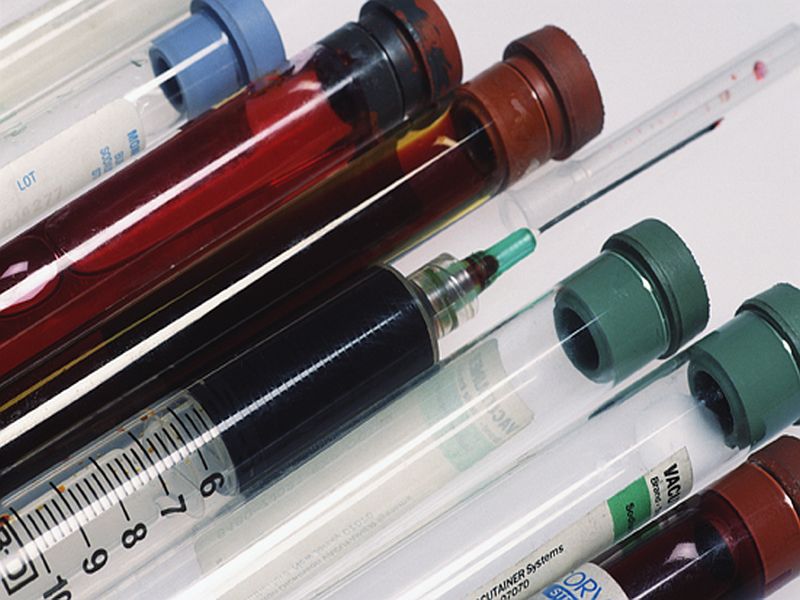 FRIDAY, June 23, 2017 -- A simple and rapid blood test can detect GLUT1 deficiency syndrome (DS), according to a study published online May 26 in the Annals of Neurology.
Domitille Gras, M.D., from Robert-Debré University Hospital in Paris, and colleagues assessed a blood test for GLUT1-DS in a cohort of 30 patients with GLUT1-DS with predominant movement disorders, 18 patients with movement disorder due to other genetic defects, and 346 healthy controls.
The researchers found that GLUT1 expression was significantly reduced only on red blood cells of patients with GLUT1-DS (78 percent), including those with inconclusive genetic analysis.
"This test opens perspectives for the screening of GLUT1-DS in children and adults with cognitive impairment, movement disorder, or epilepsy," the authors write.
One author disclosed being Chief Executive Office of Metafora Biosystems, which developed the test.
Abstract
Full Text (subscription or payment may be required)
© 2020 HealthDay. All rights reserved.
Posted: June 2017