How Bad Feelings Can Harm Your Health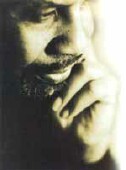 THURSDAY, Aug. 27 -- A depressed emotional state -- feelings of hopelessness and apathy -- could have a direct effect on your physical health, new research indicates.
A study of stroke survivors found a slower rate of recovery among those experiencing apathy, caring little about themselves and the world around them. And a study of healthy middle-aged women found an association between hopelessness and unexpected thickening of the carotid artery, the main blood vessel to the brain.
Both findings are reported in the Aug. 27 issue of Stroke.
The apathy study was triggered by a 2006 paper on Parkinson's disease in a different journal, said Nancy E. Mayo, a professor of medicine at McGill University in Montreal, and lead author of the apathy study. "It said that if patients were apathetic the best thing was just to leave them alone," she said. "I was incensed that the author said we just shouldn't care."
So Mayo launched a study in which 408 family caregivers of stroke survivors filled out apathy questionnaires every four months, asking whether the survivor "waits for someone to do things that he or she can do for self," or "just sits and watches" and the like.
It's an admittedly imperfect method of measurement, Mayo said, "but we used what we had." Reports indicated that a third of the stroke survivors had minor apathy through the first year, with 3 percent having high levels of apathy. Apathy worsened for 7 percent of the survivors, and eased for 7 percent during the year.
Measurements of physical function showed that "even very minor apathy had just as strong an impact on recovery as major apathy," Mayo said. Answers about the quality of life of the stroke survivors, such as their engagement in social activities, found lesser improvement among those whose apathy worsened.
It's not clear what can be done to help in such a situation, Mayo said, in large part because very little research has been done on apathy. "You can't fix what you can't measure," she said. "This is a first attempt to sort things out. Since no one is paying attention, it is not surprising there are no treatments for it."
Drug therapy is a vague possibility, along with behavioral therapy. "We don't have anything that has evidence-based data other than being kind and enthusiastic," Mayo said. "Were looking at clues from addiction research. There needs to be a lot of work."
The report on the physical effect of hopelessness was an offshoot of a nationwide study of cardiovascular disease in women, said study author Susan A. Everson-Rose, an associate professor of medicine at the University of Minnesota.
She and her colleagues singled out 559 menopausal women with no history of cardiovascular disease to answer a two-item questionnaire about their expectations regarding future goals.
A previous study led by Everson-Rose, using the same questionnaire in Finnish men, found an association between hopelessness and cardiovascular disease outcome, she said, as did another study in women with documented cardiovascular disease.
This new study found a direct relationship between rising hopelessness and thickening of the lining of the carotid artery, a risk factor for stroke. Overall, women measuring higher on the hopelessness scale had .02 millimeters more thickening, equal to the amount caused by one year of aging. Women with the highest hopeless scores had an average .06 millimeters greater thickening than those with the lowest scores.
"This doesn't necessarily mean that hopelessness had a direct physical effect, since it could be operating through mechanisms we didn't measure," Everson-Rose said.
But there is a clinical message, she said: "Physicians should tell patients that emotional states can have a physical effect, and that they should seek appropriate treatment for them. Psychiatric treatment for severe depression and hopelessness is warranted."
More information
A guide to stroke recovery is offered by the National Stroke Association.
© 2018 HealthDay. All rights reserved.
Posted: August 2009