ATS: Online Pulmonary Rehab Non-Inferior for COPD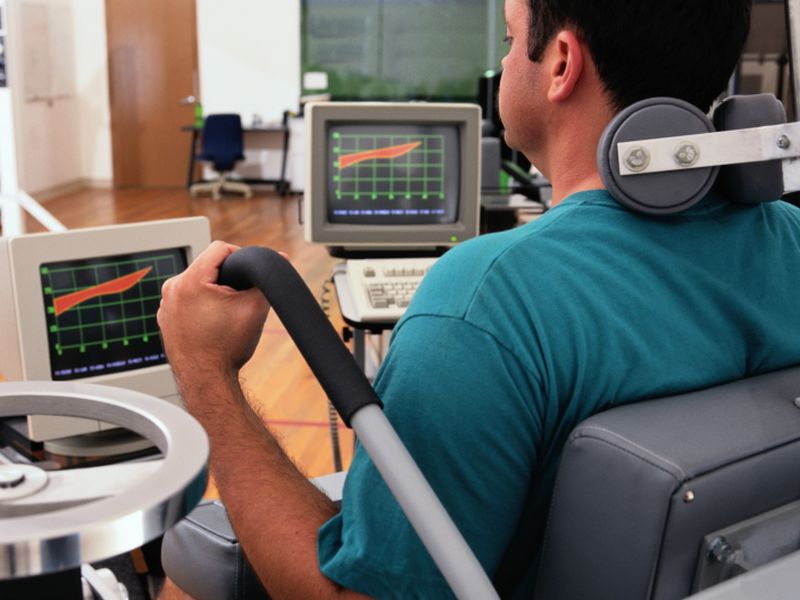 WEDNESDAY, May 24, 2017 -- A novel online pulmonary rehabilitation (PR) program is non-inferior to conventional face-to-face PR for patients with moderate chronic obstructive pulmonary disease (COPD), according to a study presented at the annual meeting of the American Thoracic Society, held from May 19 to 24 in Washington, D.C.
Tom Wilkinson, M.B.B.S., Ph.D., from Southampton General Hospital in the United Kingdom, and colleagues randomized 90 patients with moderate COPD in a 2:1 ratio to online (64 participants) or face-to-face (26 participants) PR. The six-minute walking distance test (6MWT) and COPD Assessment Test (CAT) scores were assessed as co-primary outcomes at completion of the program.
The researchers found that for the intention-to-treat (ITT) population, the adjusted mean difference for the 6MWT was 23.8 m, with the lower 95 percent confidence interval above the non-inferiority threshold of −40.5 m (95 percent confidence interval, −4.5 to 52.2 m). Similar results were seen in the per-protocol (PP) population (mean adjusted difference of 15 m; 95 percent confidence interval, −13.7 to 43.8 m). The difference in the CAT score was −1.0 in the ITT population in favor of the online intervention, with the upper 95 percent confidence interval below the non-inferiority threshold of 1.8 (95 percent confidence interval, −2.9 to 0.86); similar results were seen in the PP analysis.
"This study challenges the paradigm that pulmonary rehabilitation needs to be delivered using a conventional face-to-face class-based approach," Wilkinson said in a statement.
Press Release
More Information
© 2019 HealthDay. All rights reserved.
Posted: May 2017