ATS: Benralizumab Reduces Glucocorticoid Doses in Asthma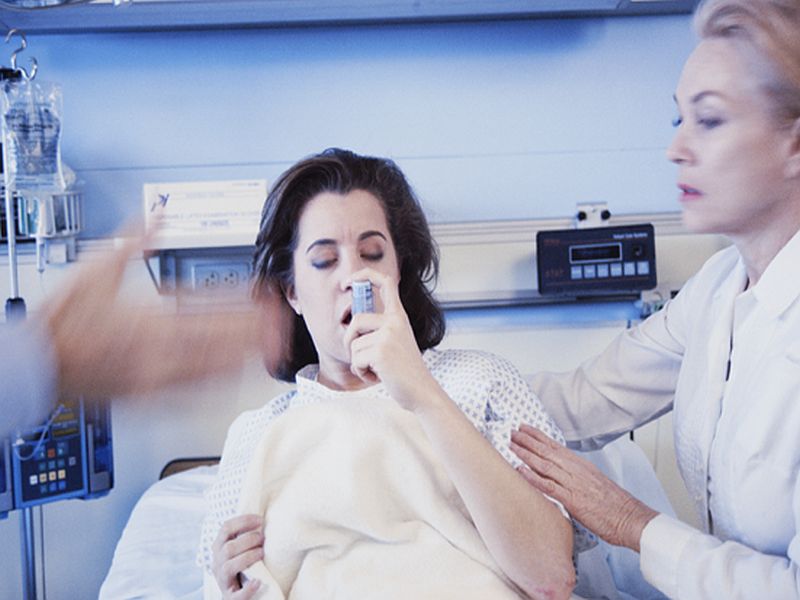 TUESDAY, May 23, 2017 -- Benralizumab is associated with a significant reduction in glucocorticoid doses among adults with severe asthma, according to a study published online May 22 in the New England Journal of Medicine. The research was published to coincide with the annual meeting of the American Thoracic Society, held from May 19 to 24 in Washington, D.C.
Parameswaran Nair, M.D., Ph.D., from McMaster University and St. Joseph's Healthcare in Hamilton, Canada, and colleagues conducted a 28-week randomized controlled trial to examine the effects of benralizumab every four weeks or every eight weeks versus placebo in adults with severe asthma.
Two hundred twenty of the 369 patients enrolled underwent randomization and started treatment. The researchers observed a significant 75 percent reduction in the median final oral glucocorticoid doses from baseline with the two benralizumab dosing regimens, compared with a 25 percent reduction in the oral glucocorticoid doses in the placebo group (P < 0.001). Compared with placebo, the odds of a reduction in the oral glucocorticoid dose were more than four times as high with benralizumab. Benralizumab administered every four and eight weeks correlated with an annual exacerbation rate that was 55 and 70 percent lower, respectively, than placebo (marginal rate, 0.83 and 0.54, respectively, versus 1.83; P = 0.003 and P < 0.001, respectively).
"Benralizumab showed significant, clinically relevant benefits, as compared with placebo, on oral glucocorticoid use and exacerbation rates," the authors write.
The study was funded by AstraZeneca, the manufacturer of benralizumab.
Abstract
Full Text
More Information
© 2019 HealthDay. All rights reserved.
Posted: May 2017