Antidepressant Eases Anxiety in Older Adults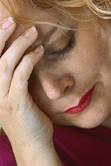 TUESDAY, Jan. 20 -- Older adults with generalized anxiety disorder treated with the antidepressant Lexapro showed significant improvement in symptoms, a new study reports.
Generalized anxiety disorder is one of the most common psychiatric disorders in older adults. Its symptoms include chronic worry and anxiety and other problems, such as muscle tension, sleep disturbance and fatigue.
"This was the first large-scale study of antidepressant medications as a treatment for anxiety disorders in older adults," said lead researcher Dr. Eric J. Lenze, an associate professor of psychiatry at Washington University School of Medicine in St. Louis.
As many as 7.3 percent of older people suffer from anxiety, and the percent is even higher among those receiving medical care, Lenze said. People with general anxiety can spend up to 40 hours a week consumed by worry, he added.
For many years, the treatment for anxiety in older adults has been either no treatment or such sedatives as Valium (diazepam) or Xanax (alprazolam), Lenze said. "There have been concerns about the safety of these medications in older adults," he added.
Lexapro (escitalopram) is in a class of antidepressants known as selective serotonin reuptake inhibitors (SSRIs), which are thought to be safer, Lenze said. These drugs are approved for treating anxiety, he noted.
Although the researchers used Lexapro for this study, Lenze believes that other SSRIs would produce the same beneficial effect.
For the study, Lenze's team tested the effectiveness of Lexapro in 177 adults 60 and older suffering from general anxiety disorder. The participants were randomly assigned to Lexapro or a placebo for 12 weeks.
The result: 69 percent of people taking Lexapro saw reductions in their anxiety levels, compared with 51 percent of those taking a placebo. Those on Lexapro also had greater improvement in functioning, activity and social functioning, the study found.
The researchers also found that people with high blood pressure taking Lexapro had a significant decrease in blood pressure. "This may suggest some additional health-related benefits of getting treatment for anxiety in this age group," Lenze said, adding, "There are effective treatments for anxiety in older adults other than sedatives."
The study results were published in the Jan. 21 issue of the Journal of the American Medical Association.
Lenze said he hopes this study will help raise awareness that anxiety disorders are common among older people, and are often undetected or treated only with sedatives.
Douglas Mennin, an assistant professor of psychology at Yale University, agrees that physicians should be alert to anxiety problems among their older patients.
"Older adults should certainly be asked about their anxiety," Mennin said. "Many older adults are faced with increasingly stressful situations, such as loss of friends, mobility and job, and anxiety is a natural result," he said.
More information
For more information on anxiety, visit the U.S. National Institute of Mental Health.
© 2018 HealthDay. All rights reserved.
Posted: January 2009