Anthropometric Measures of Body Fat ID Kidney Function Decline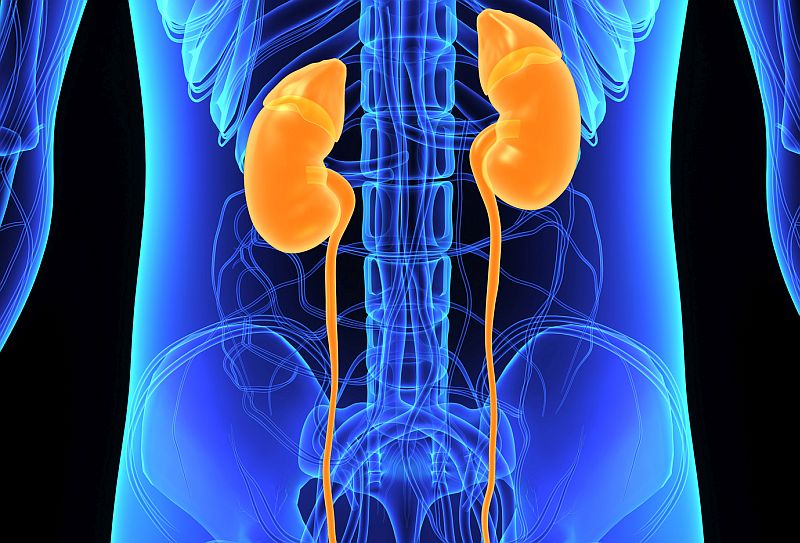 FRIDAY, May 19, 2017 -- Anthropometric measures of body fat can predict kidney function (KF) decline in older adults, according to a study published online May 18 in the Clinical Journal of the American Society of Nephrology.
Magdalena Madero, M.D., from the National Heart Institute in Mexico City, and colleagues compared the correlation of computed tomography (CT) and anthropometric measures of obesity with kidney outcomes in the Health Aging and Body Composition Study. They examined the correlation with decline in KF and incident kidney disease using data for 2,489 individuals (mean age, 74 ± 3 years).
The researchers found that 17 percent of the population experienced KF decline, while incident chronic kidney disease (CKD) occurred in 17 percent of those at risk. There were significant correlations for subcutaneous adipose tissue, visceral abdominal fat (VAT), intermuscular fat area, body mass index (BMI), and waist circumference (WC) with KF decline in continuous models. With regard to KF decline, there was a significant interaction between VAT and CKD (P = 0.008). There were correlations for VAT, BMI, and WC with incident CKD. On inclusion of other exposure variables in the same model, only VAT remained a significant risk factor for incident CKD.
"Anthropometric measures of body fat appear to provide as consistent estimates of KF decline risk as CT measures in elders," the authors write.
Abstract
Full Text (subscription or payment may be required)
© 2019 HealthDay. All rights reserved.
Posted: May 2017